Women's World Cup 2023: England will be ready for anything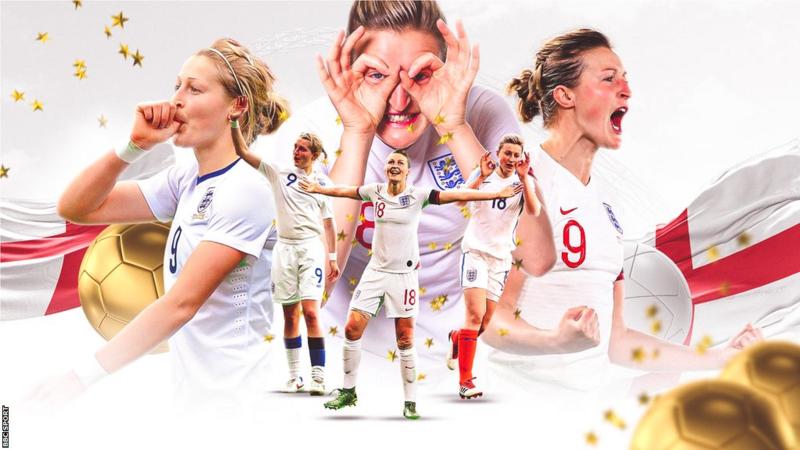 It's my first major tournament since the 2009 European Championship that I won't be playing in, but I'm looking forward to it just as much. Ellen White said
Now that I've trained hard and played in all the games for a long time, I'm just looking forward to being on the other side, watching and supporting.
After winning last year's Euros, I decided it was time for me to retire after three World Cups in my career.
It has been almost 12 months since I ended my playing days, and I feel very satisfied with my decision to do so.
My first daughter was born in April, and I feel very lucky with how everything went – she is a good sleeper, so I haven't had the disturbed nights that so many people warned me about.
But I am still ready for some early-morning kickoffs in the next few weeks, and she will watch the games with me, whether I am at home or at work.
My first match as a pundit involves an alarm call at 5am, so I'll have to wake her up to bring her into the studio.
I'll have my husband, Callum, and my parents to help, but I'll enjoy having her with me at this World Cup, too – it'll be very different from what I'm used to, but it's a lot of fun.
Several teams have already started their World Cups, and England's wait is almost over – and I know we will be ready when it starts on Saturday.
In tournament football, it was always exciting to arrive in the host country, watch the other teams play and feel the buzz and anticipation growing – but the first match was all I really wanted to see.
I've been to six major finals with the Lionesses, and most of the time we started off with quite a scrappy performance, compared to what we were capable of.
It doesn't matter, though, as long as you win. As an example, we didn't play our best against Austria at Old Trafford last year, but we didn't care because we got the three points to get us going.
In Brisbane this weekend, it will be the same against Haiti – the result is all that matters.