Mayors urge ECB to rethink venues for 2027 series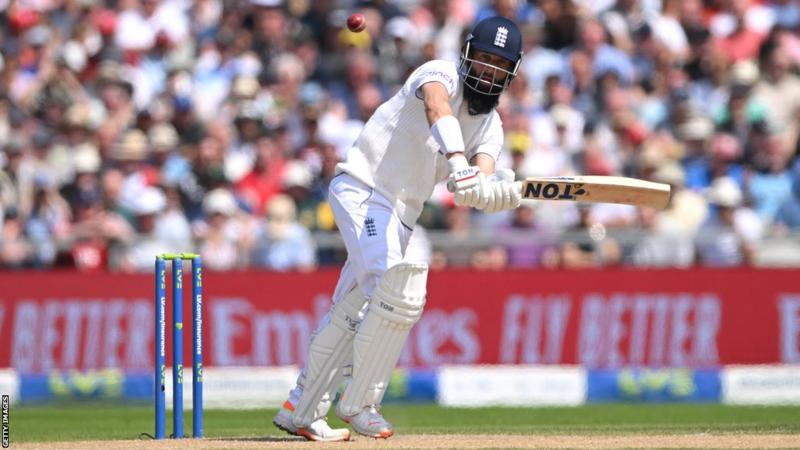 Mayors urge ECB to reconsider venues for 2027 series
Greater Manchester and West Yorkshire mayors have called on the England and Wales Cricket Board to rethink the locations for the 2027 men's Ashes.
In four years' time, neither Old Trafford nor Headingley will host a Test.
ECB chair Richard Thompson has received a letter from Greater Manchester's Andy Burnham and West Yorkshire's Tracy Brabin expressing their "disappointment."
In 2027, Southampton will host its first men's Ashes Test along with Lord's, The Oval, Edgbaston and Trent Bridge.
A men's Ashes Test will be played at Nottinghamshire for the first time since 2015.
As things stand, the ongoing test at Old Trafford will be the last men's Ashes Test north of Nottingham until 2031.
Ben Stokes, who plays for Durham and grew up in Cumbria after moving from New Zealand as a child, said he was devastated by the decision.
Burnham and Brabin said Headingley and Old Trafford are two of England's most iconic cricket grounds, and have hosted historic Ashes moments from Ian Botham's heroics in 1981 to Ben Stokes' 'Miracle of Headingley' in 2019.
Headingley and Old Trafford attract passionate and diverse support, as several England players have acknowledged in recent days.
Despite the legendary rivalry between Lancashire and Yorkshire in cricket, this issue unites both sides.
Ensure people in the north of England get the chance to witness more iconic Ashes moments in 2027 by thinking again."
The women's Ashes Test will be held at Headingley in 2027, while the men's Test will take place at Old Trafford.
It was announced in June that the ECB would assign venues for major matches to be played until 2031.
Venues are allocated matches based on a variety of factors, including maximising attendances, maintaining historical geographical distribution, and supporting economic sustainability.
Currently, seven grounds host regular men's Test cricket in this country, which means two venues miss out on the Ashes.
The Ageas Bowl in Southampton will become the 10th ground in the UK to stage an Ashes Test. In 2031, it will also host the women's Ashes Test.
As one of the ECB's 'bio-bubbles', it hosted cricket during the pandemic. The International Cricket Council also held the 2021 World Test Championship final on the south coast of England where England played three Tests and a number of white-ball games.
In light of their location in London and the fact that they are two of the country's largest grounds, Lord's and The Oval host the men's Ashes Tests every year.
The Edgbaston stadium, which has hosted the Ashes Tests in three consecutive series, will host them again in 2027, but not in 2031.
In their letter, the mayors explain that the ECB's criteria for awarding Test matches include maximising attendances and distributing matches geographically.
Thus, it is even more remarkable that an area with so many cricket fans, including 14.9 million people and covering 14,500 square miles, will not host an Ashes Test in 2027, whereas the south will.
The fact that London consistently hosts three Tests every summer, at a time when cricket needs to do more to spread interest in the game across the country, seems out of place."