Wilko New bid emerges for stricken retail chain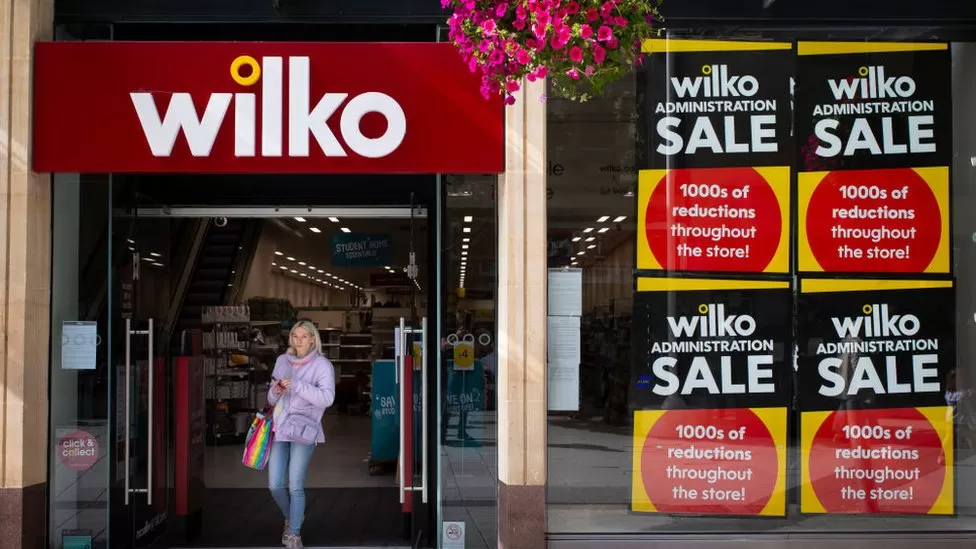 M2 Capital has made a £90m bid for the company, and has pledged to keep all employees' jobs for two years.
Administrators are considering several offers, including the one by M2, first reported by the Guardian.
Earlier this month, Wilko entered administration, threatening 12,500 jobs and 400 stores.
PricewaterhouseCoopers (PwC), Wilko's administrators, set a Friday last week deadline for bids, and are reportedly reviewing offers over the weekend.
According to M2's managing director Robert Mantse, if the firm's rescue bid is accepted, M2 will "guarantee all employees' jobs for two years".
Andy Prendergast, the GMB national secretary, said that while "the devil is always in the details… any bid that guarantees jobs has to be given priority."
A Canadian businessman who owns HMV, Doug Putman, is also interested in salvaging some of Wilko's assets.
A majority of the chain's stores are expected to remain open under his bid.
PwC said talks with a number of parties were continuing.
As administrators, we strive to ensure that everyone benefits while preserving as many jobs as possible and following our statutory duty to act in the creditors' interests." At this stage in the process, it would not be appropriate to comment on individual bidders or interested parties."
Known for its affordable everyday items, Wilko has been struggling with sharp losses and a cash shortage.
It has also been criticized for falling behind rivals such as B&M, Poundland, The Range and Home Bargains due to the high cost of living. As a result of a cash crunch, Wilko had already borrowed £40m from restructuring specialist Hilco, cut jobs, reshuffled its leadership team, and sold a distribution center.
There were also gaps on shelves after Wilko struggled to pay suppliers and at least one credit insurer ceased trade coverage, causing some companies to halt deliveries.
Lisa Wilkinson, the retailer's chairman until January this year and the granddaughter of its founder, has said "everyone has tried everything" to save it.
In an interview with the Sunday Times, she said: "The team members, the suppliers, the landlords… everybody has thrown their soul and heart at it."
The company has been criticised for paying dividends in recent years, but Ms Wilkinson said the firm would have collapsed even if it had not made these payments.
"I like to think we did everything right when we paid dividends," she told the newspaper. "The board ensured we had profits or reserves, there was sufficient cash, we followed the right governance, and the auditors checked it off."