Why Ethiopia's Amhara militiamen are battling the army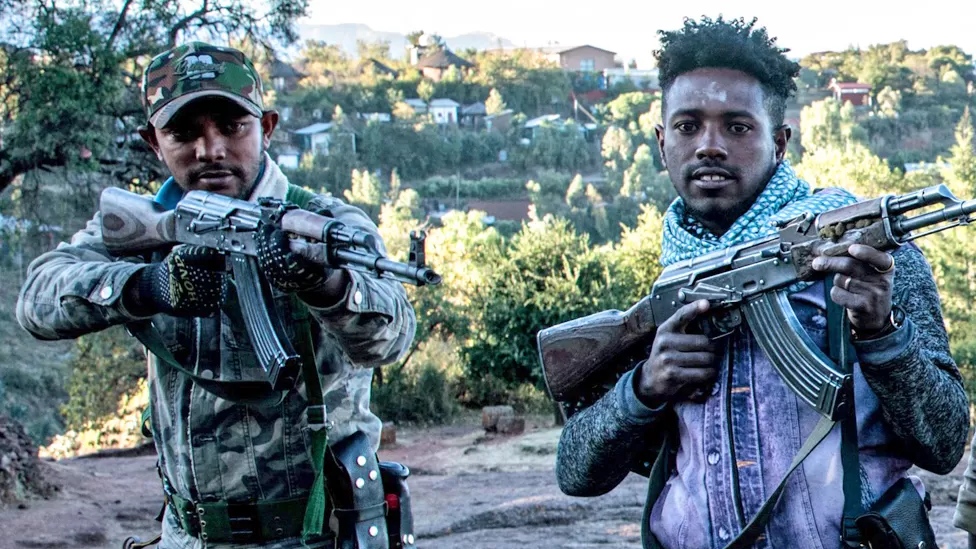 Ethiopia's Prime Minister Abiy Ahmed is at the center of a new conflict – this time in the vitally important Amhara region, which marshaled troops to thwart rival Tigrayan forces' attempt to topple him. It is the latest sign that Mr Abiy is struggling to live up to his Nobel laureateship – an honour he received in 2019 for ending long-running hostilities with Eritrea and bringing Ethiopia on the road to democracy after almost three decades of iron fist rule.
The conflict in Amhara, Ethiopia's second-largest region, has further tarnished Mr Abiy's reputation as a peacemaker and democrat.
With Israel evacuating its citizens and Jews from the region last week, Mr Abiy is facing a formidable challenge to his power from militias called Fano, an Amharic word loosely translated as "volunteer fighters". As a result of the Italian invasion in the 1930s, "volunteer fighters" joined the army of Emperor Haile Selassie.
Farmers and young men still use it today to defend the Amhara people whose future is threatened by government policies and other ethnic groups.
These militias – or Fano – have demonstrated their strength in recent weeks despite having no unified command structure:
Binalf Andualem, Ethiopia's Minister of Peace, called the attacks on army camps "horrific"

Controlling the airport in Lalibela, a historic city famous for its rock-hewn churches for a brief period

Invading Bahir Dar and Gondar, as well as the industrial city of Debrebirhan, before being beaten back by government forces

Weapons and ammunition stolen from police stations

Freeing thousands of prisoners – including fellow militiamen – from a prison in Bahir Dar.
Several people are saying that the Amhara state government – controlled by Mr Abiy's ruling Prosperity Party (PP) – is on the verge of collapse, with key officials fleeing Addis Ababa.