Intel calls off $5.4 billion chip deal after failing to get approval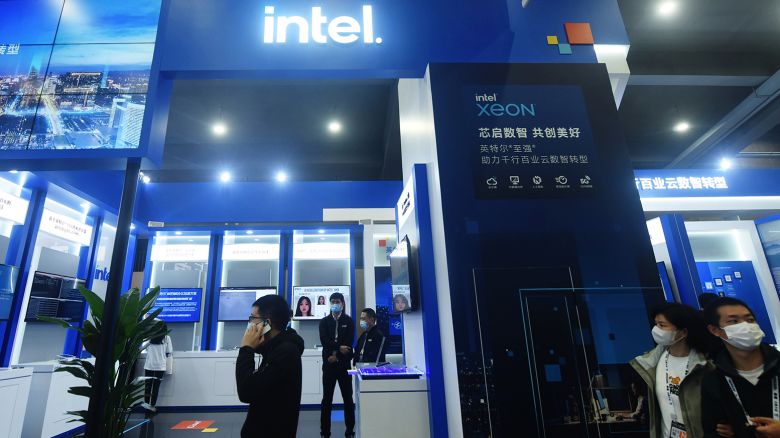 An Israeli chipmaker has been pulled out of an Intel acquisition after the company failed to receive regulatory approval.
TSEM (Tower Semiconductor) had been planned to be purchased for $5.4 billion by US tech giant Intel, but the deal could not be completed due to regulatory approval. February 2022 marked the first announcement of the deal.
However, Intel (INTC) had previously outlined efforts to clear the deal with Chinese authorities, although it did not specifically mention which jurisdiction it was waiting on.
Earlier this year, CEO Pat Gelsinger admitted the process had been difficult, saying he had traveled to China in an effort to expedite things.
During a recent earnings conference call, Gelsinger told analysts that the Tower acquisition is in the final stages of completion.
It was expected that the deal would close within a year.
In an article on Wednesday, the Financial Times quoted two unidentified sources as saying that 18 months after the deal was announced, China's competition regulator has still not signed off on it.
A request for comment from Intel and the Chinese regulator, the State Administration of Market Regulation, was not immediately returned
Chinese regulators must approve merger proposals if a company makes a certain amount of revenue in the country, according to law firms that advise global companies.
After US President Joe Biden introduced curbs last October to restrict Beijing's access to semiconductors, tensions between China and the United States, including some of its allies in Europe and Asia, have soared.
Intel and Tower said in their respective statements that the deal had been canceled by mutual consent.
Tower will pay Intel $353 million as a termination fee for walking away from the contract, Intel announced in a statement.
Tower's Nasdaq-listed stock also plummeted 10.7% following the announcement on Wednesday. Intel shares fell 3.6% in New York following the announcement.
Gelsinger said that the two firms will continue to "look for opportunities to work together in the future," even if they won't be able to merge.
As part of its overall manufacturing strategy, Intel continues to consider its investments in foundries, factories that make chips for other companies, as "critical".
"Through this process, we have only grown to respect Tower," Gelsinger said.
"We appreciate the efforts of all parties," he said.