White House says impeachment inquiry 'based on lies'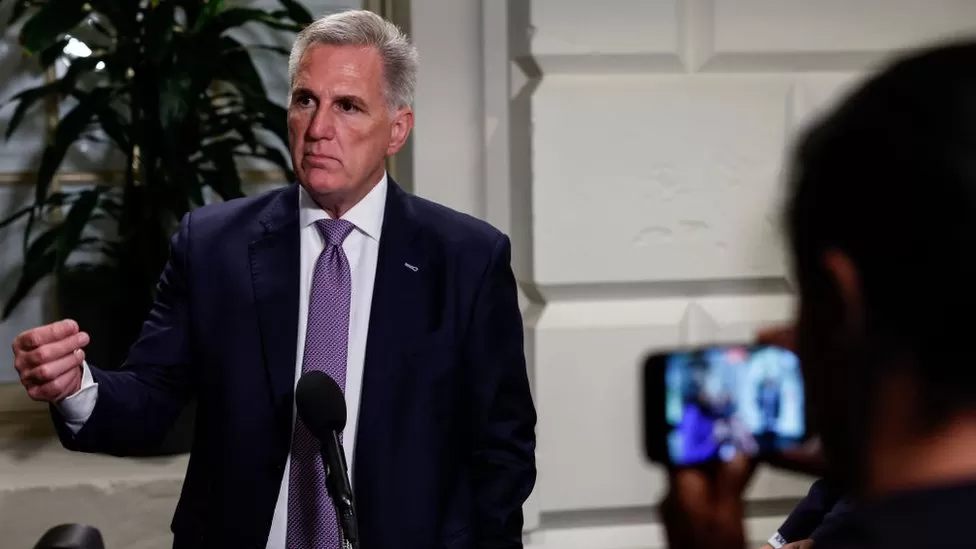 Ian Sams, aide to President Obama, wrote that the independent press must scrutinize their claims appropriately.
On Tuesday, House Speaker Kevin McCarthy announced the investigation into Mr Biden.
Republican dissent persists, however.
There is some question among rank-and-file lawmakers about whether they have sufficient evidence to impeach the president.
Although White House press officials often outline their case to journalists, the 16-page document shows how seriously they are taking the impeachment threat.
A memo from Sams, a special assistant to the president, was addressed to "editorial leaders at US news media organizations".
Despite nearly nine months of investigation, House Republicans haven't found any evidence that the President did anything wrong.