Wang Xinzhong, 12, beaten by Judd Trump in China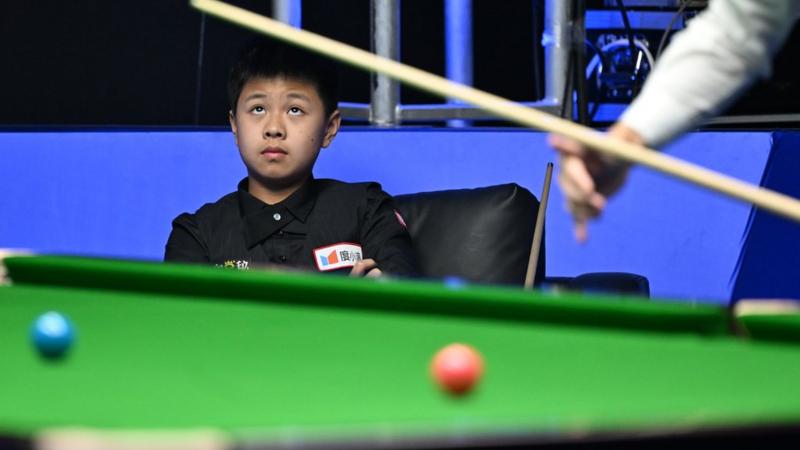 At the International Championship in China, Judd Trump defeated 12-year-old Wang Xinzhong for his 21st consecutive victory.
A Chinese amateur wildcard was beaten 6-0 by the world number three in round two.
The only other player to win four consecutive ranking titles is Stephen Hendry.
Liam Davies of Wales was a few weeks younger than Wang when he competed in the Shoot-Out in 2019 as the youngest player to compete in a ranking event.
Having won the Wuhan, English, and Northern Ireland Opens, and taking the title when it was last held in 2019, Trump came into the International Championship as defending champion.
It was no mercy for his young opponent as he broke 116, 109, 67 and 89 to seal the victory.
In Tianjin, Wang, born in December 2010, beat Gong Chenzhi 6-5 to set up his match against Trump.
As well, seven-time world champion Ronnie O'Sullivan recovered from a loss in the opening frame to defeat veteran Ken Doherty 6-1.
A 6-1 victory by John Higgins over David Grace was followed by a 6-2 victory by current world champion Luca Brecel over Daniel Wormersley.