Henrietta Knight: Best Mate trainer to return 11 years after retiring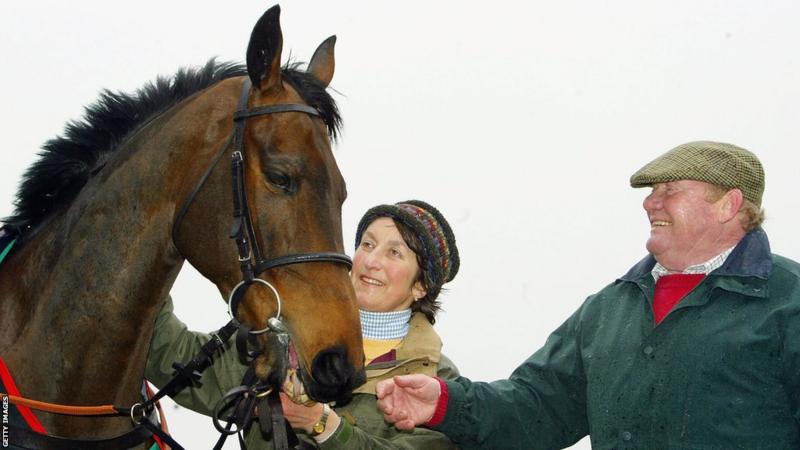 Henrietta Knight, trainer of three-time Cheltenham Gold Cup winner Best Mate, will return to training after 11 years away.
Best Mate, trained by the 76-year-old, won three successive Gold Cups at Cheltenham between 2002 and 2004.
With a team of 25 to 30 horses, she hopes to return on 1 January after speaking to the British Horseracing Authority.
From her Lockinge yard in Oxfordshire, Knight sent out more than 700 winners.
She added, "Everything, including the schooling field, is still at Lockinge.".
The British Racing School has exempted me from the three trainers' modules that a new trainer would normally have to sit, but there is still a lot of red tape to go through so I expect it won't come through until after Christmas.
Best Mate missed the 2005 Cheltenham race due to a burst blood vessel and died in November of that year at Exeter following a suspected heart attack. He had matched the great Arkle at Cheltenham.
During the Cheltenham race, his ashes were shattered.
He was married to jump jockey Terry Biddlecombe, who died in 2014 aged 72 after a long illness.
Edredon Bleu, ridden by AP McCoy, won the Champion Chase in 2000.