Wagner cements Belarus presence as 'educational organization'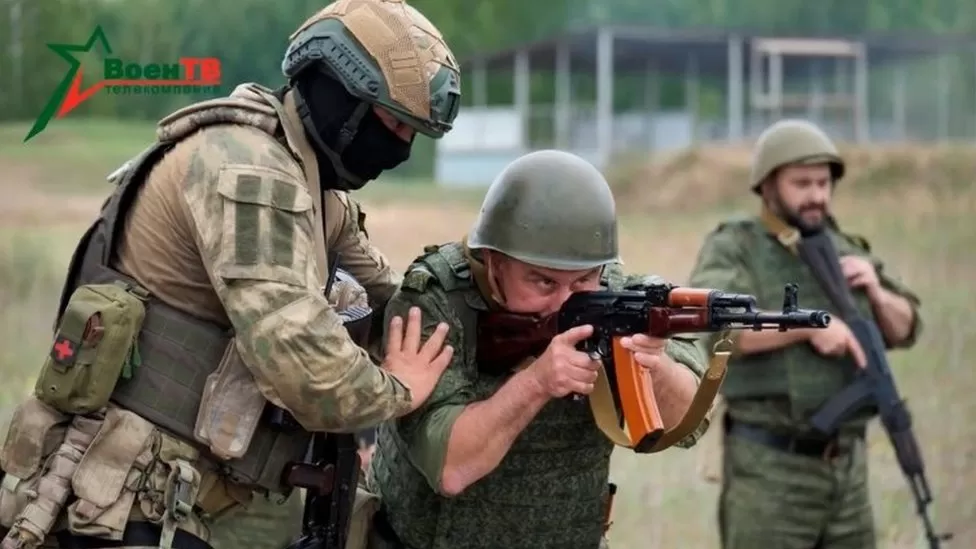 In Belarus, the Russian mercenary group Wagner is listed as an "educational organization".
A report in the media on Wednesday revealed that the group had been registered as a limited company on August 4.
There is a likelihood that Wagner troops are based in the area where the registration is recorded.
Its members were allowed to move to Belarus following a mutiny in Russia in June, in which its forces attempted to march on Moscow.
There have been reports of Wagner forces training Belarusian troops south of Minsk over the past few days.
As per the Single State Registry of Companies and Individual Entrepreneurs of Belarus, Wagner registered for "educational activities" in the village of Tsel in Osipovichi district, where their new base will be located.
The same address was registered last month by Concord Management and Consulting, according to media reports.
Yevgeny Prigozhin, Wagner's head, is said to be the director general of Concord, which is owned 100% by a Russian corporation by the same name.
Prigozhin welcomed Wagner troops as they arrived at Tsel last month confirmed the location of the camp at Tsel.
Following tensions between its leadership and the Russian general staff over the conduct of the war in Ukraine, Wagner mercenaries launched a mutiny in June, seizing military facilities in Rostov-on-Don.
The Belarusian leader Alexander Lukashenko helped broker a deal between Wagner and the Russian authorities to end the mutiny, which allowed fighters to choose between joining the Russian army and going to Belarus.
A close eye would be kept on them in case they were called upon to defend his country.