Belarus declares 19th Century nationalist poems 'extremist'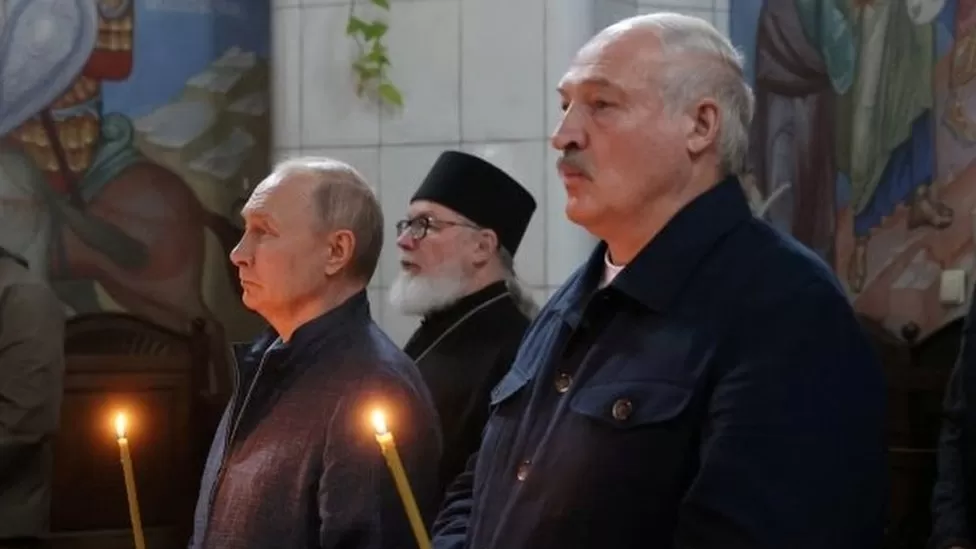 It appears that the Belarusian government is cracking down on criticism of the authorities after declaring two 19th century poems to be "extremist".
A nationalist uprising against the Russian Empire is the subject of Vincent Dunin-Martsinkevich's poems.
Since the widely regarded rigged 2020 elections, Belarus' authoritarian leader Alexander Lukashenko has tightened his grip on power.
Since then, he has supported Russia's invasion of Ukraine.
According to experts, the banning of the poems is part of a transition to totalitarianism, since many opponents of the government are nationalists who dislike Mr Lukashenko's pro-Russian stance.
In most cases, they have fled or are in jail now.
An announcement made by the prosecutor's office in the capital Minsk on Thursday said the two poems, The Winds are Floating and Conversation of an Elderly Man, along with a foreword by literary critic Yazep Yanushkevich to the author's collected works, had been declared "extremist material".
During the Kastus Kalinowski rebellion of 1863, Belarusians and Poles in what was then Poland and part of the Russian Empire wrote the poems.
There were accusations at the time that Dunin-Martsinkevich disseminated ideas that were "harmful for the authorities".
It was never proven that he directly participated in the uprising, but he was arrested and incarcerated.
In today's schools, his plays are regularly performed and his works are incorporated into the curriculum. There are several streets named after him in his hometown of Bobruisk, in the south-east of Belarus.
Nexta reports that several 20th Century authors have also been banned, including Larisa Geniyush, Vladimir Neklyayev, Lidiya Arobey and Natalya Arseneva.