VinFast carmaker is now worth more than Volkswagen and Ford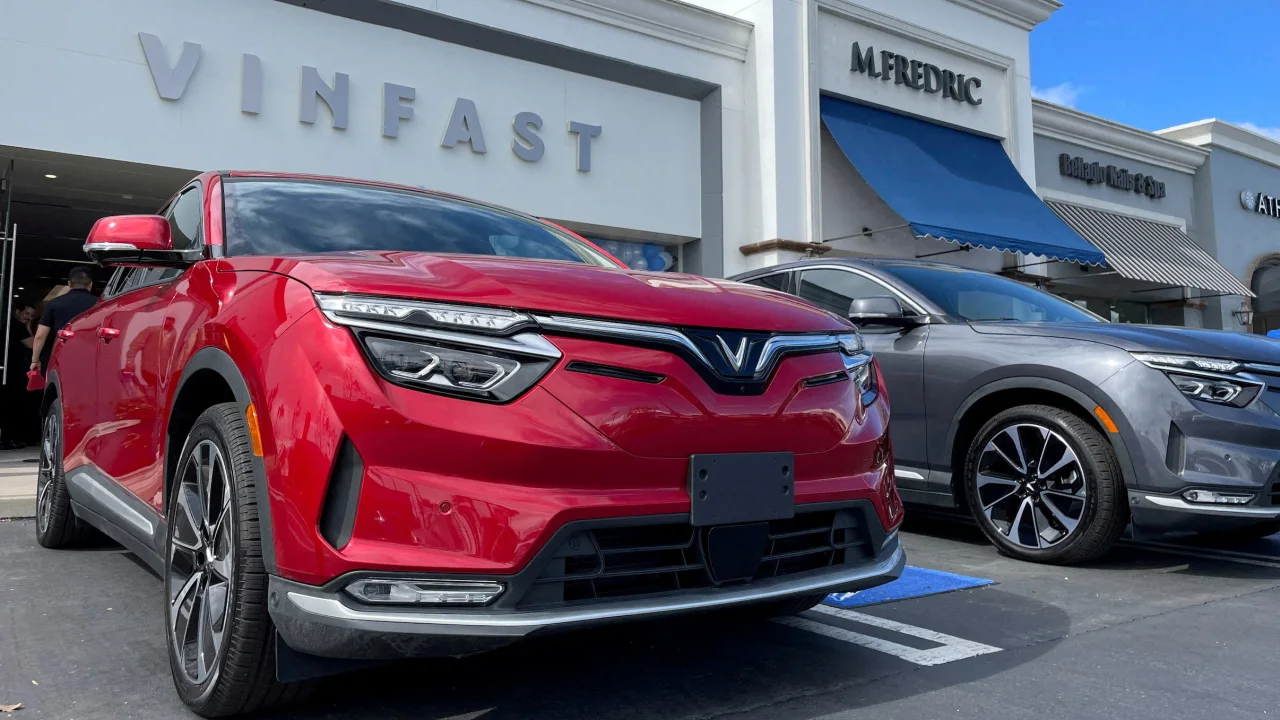 Vietnam's biggest automaker has made a splash on Wall Street, pushing its market capitalization past the likes of Volkswagen and Ford.
VinFast, an electric vehicle maker, celebrated its New York debut on Tuesday after merging with Black Spade Acquisition Company, a special purpose acquisition company.
After the newly combined company went public, shares soared 270% on the Nasdaq. Their opening price was $22, more than double their initial price of $10, and they closed at $37 each.
VinFast's market cap climbed above $85 billion as a result of the surge. In comparison, Volkswagen (VLKAF) and Ford (F) are valued at 63.9 billion euros ($69.7 billion) and $48 billion, respectively, according to Refinitiv.
However, the eye-popping rally was based on thin trade. A regulatory filing shows that VinFast is still 99% owned by Vietnam's richest man, Pham Nhat Vuong, via shares held by Vingroup and other companies.
According to Bloomberg Billionaires index, Vuong, the chairman of both Vingroup and VinFast, saw his own wealth rise by approximately $39 billion on Tuesday. Approximately $44.3 billion is now estimated to be his net worth.
VinFast was founded in 2017 by Vingroup, one of Vietnam's largest conglomerates. Electric SUVs, scooters, and buses are manufactured by the company, which sells them in North America and Vietnam.
Based on its performance Tuesday, VinFast became the largest Vietnamese company listed in the US by market cap.
Thuy Le, VinFast's CEO, said: "We hope that VinFast's listing will inspire and unleash greater opportunities for Vietnamese brands to participate in the global market."
As of now, the company has released four electric vehicle models and delivered roughly 19,000 vehicles. According to Volkswagen, over 321,000 electric vehicles were sold in the first six months of 2023, a total of 4.4 million vehicles.
Over 60 cities and provinces have access to VinFast's extensive charging network, which has made its cars bestsellers in Vietnam.
Although it started delivering to customers in the United States earlier this year, the Vietnamese company hasn't had much success.