court and campaign schedule is looking chaotic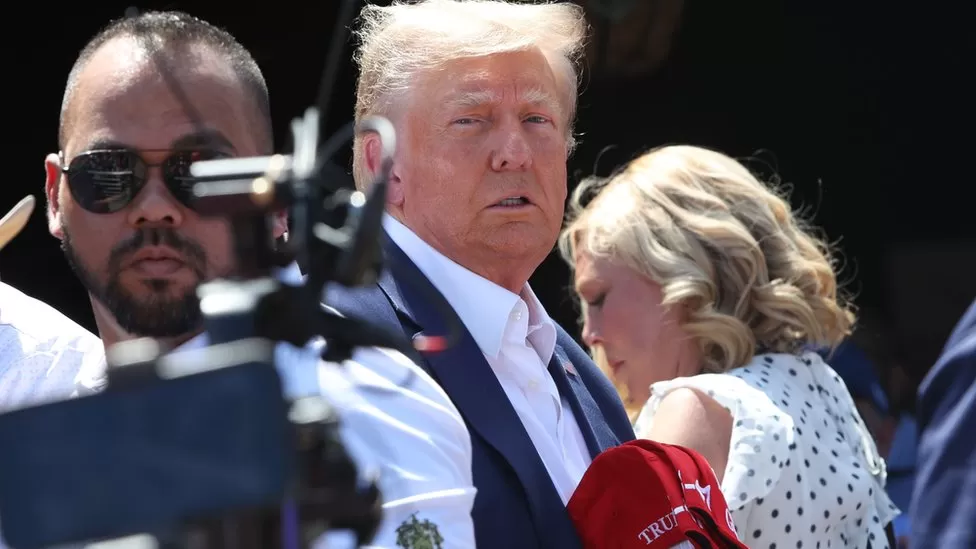 The prospect of facing multiple indictments and multiple civil and criminal trials while seeking the White House is almost unimaginable. Nevertheless, that is the reality Donald Trump faces today.
It involves a long season of state primaries that determine the party nomination followed by a general election campaign under the intense scrutiny of the national media.
There are debates, set-piece policy speeches, and the multi-day nominating convention – with balloon drops, confetti, and spectacle, but also some unscripted political drama in the offing.
The Republican presidential race has already begun in earnest, even though the first nomination contest isn't until January. In the coming months, the party will hold monthly debates for candidates who qualify. Wisconsin will host the first next week.
Mr Trump has yet to confirm whether he will attend the debate, but his schedule provides an early indication of how his legal concerns may play into his political calculations. While his opponents prepare for the debate, the former president is expected to appear in an Atlanta courthouse by the end of next week to be formally arraigned on charges of interfering in the Georgia 2020 election.
While much of Mr Trump's legal drama will take place in 2024, one trial has already been scheduled for later this year. The trial for New York state's civil fraud lawsuit against Mr. Trump and his business empire is scheduled for 2 October. Even though Mr. Trump is not required to appear in court, it may still be a distraction – and it comes just five days after the second Republican primary debate.
As the calendar flips to 2024, things really heat up. The Iowa caucuses – the first Republican presidential selection contest – are scheduled for 15 January, the same day that Mr Trump begins his defamation trial. Carroll has already won a $5m judgment from the former president for denying he sexually assaulted her in her first case.
The New York hush-money case is scheduled for trial in March, while the federal case involving mishandling classified documents is scheduled for trial in May. Several of the key Republican primaries will have already taken place by then. The preparation for those cases, including pre-trial hearings and depositions, will begin well before trial.