Maui fires fan tensions on Hawaiian island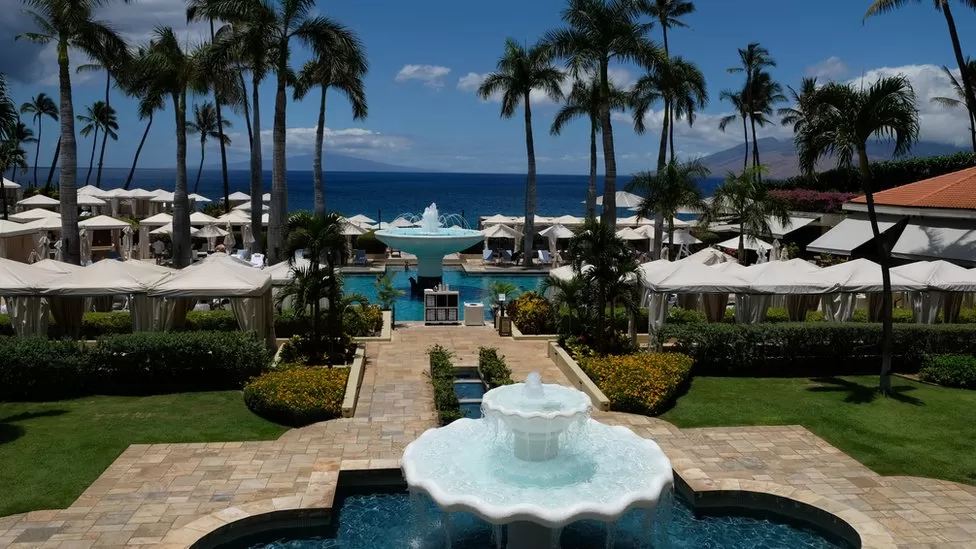 The Hawaiian island of Maui, one of the most popular tourist destinations in the US, was devastated by wildfires. In the wake of the tragedy, thousands remained and others flew in, angering residents.
On Monday, the skies at Maui's Wailea Beach were clear and bright. The beachfront was lined with luxury hotels, with their guests spread out on the sand. While some waded in the ocean, others sat under umbrellas with white monogrammed towels on their chairs.
The first sign of destruction in Lahaina, just 30 miles (48km) up the coast, was a wooden-framed screen advertising a relief fund for the resort's employees in one of the hotels.
The wildfires, the deadliest in modern US history, have created frustration among tourists who have continued their holidays. There are two Hawaiis on Maui – one built for tourists' comfort and the other harsher for Hawaiians.
A 21-year-old Maui native and employee at the hotel who requested anonymity said, "It's all butterflies and rainbows in the tourism industry." The reality is quite different.
The county asked visitors to leave Lahaina and the island as soon as possible following the wildfires on Wednesday.
As a result, officials urged people to avoid the island entirely, except for essential travel. We must focus our attention and resources in the days and weeks ahead on the recovery of residents and communities forced to evacuate, the Hawaii Tourism Authority said.
The advice was heeded by many travellers. Approximately 46,000 people left the island after the fires. Row after row of suddenly surplus rental cars line the grass field separating the airport from the highway.