US Supreme Court will decide in United States v Rahimi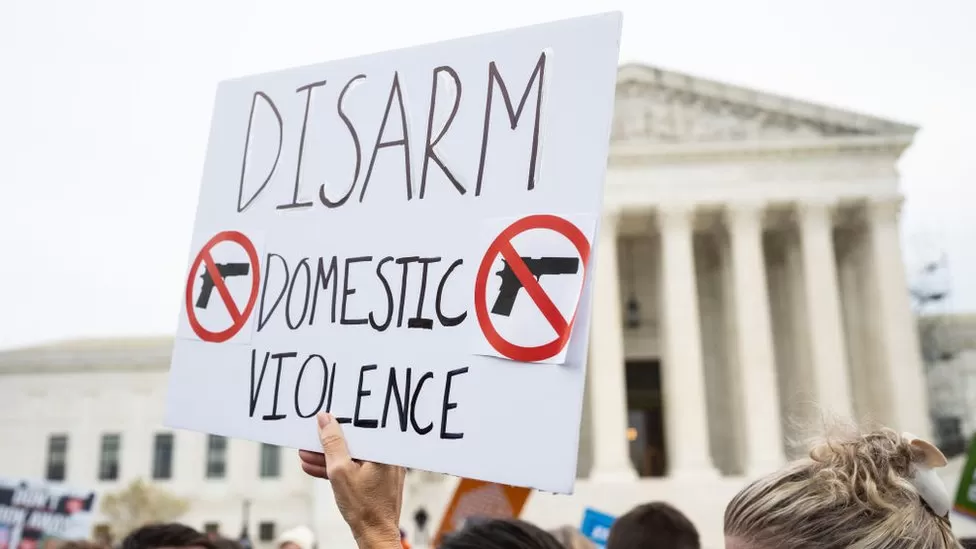 Tuesday, the nation's highest court was asked whether people with domestic abuse restraining orders should be prohibited from owning firearms.
Zackey Rahimi, the central character of the case, is far from sympathetic.
According to the government's submission, he was a small-time drug dealer with several firearms convictions.
When his friend's credit card was declined at a crowded fast-food restaurant, he fired into the air.
Rahimi's name appears in a case that will test how far a new conservative majority on the Supreme Court will push gun rights.
A domestic violence restraining order was issued against Rahimi in 2019 before his litany of firearms offenses led to his incarceration.
After telling his partner he wanted to take away their child, he attacked her in a car park and dragged her into a vehicle before threatening her with a gun.
A bystander witnessed the attack, so Rahimi grabbed a firearm from his car and began shooting.
An unnamed partner obtained a restraining order against him.
Gun ownership is prohibited under a 1994 federal law.
After police raided Rahimi's home in connection with shootings he was suspected of being involved in, a federal jury indicted him. That might have been the end of the story under another Supreme Court.
After his initial appeal was denied, Rahimi would have remained another unknown criminal in a Texas prison.
However, the court significantly expanded gun rights last year.