Christie's sells rare blue diamond for over $40m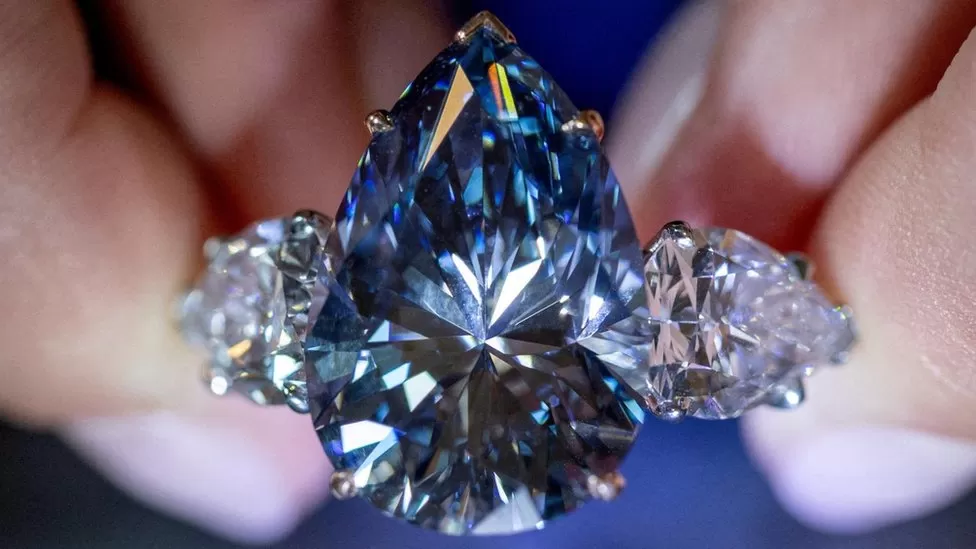 A 17.61 carat, pear-shaped Bleu Royal diamond, set in a ring, was sold for $43.8 million.
Christie's called it the "largest internally flawless fancy vivid blue gem" ever offered for auction.
The Bleu Royal was sold at auction for the first time after being part of a private collection for 50 years.
"This diamond is one of the rarest ever found," the auction house said.
In its 250-year auction history, Christie's has only sold three fancy vivid blue diamonds over 10 carats: in 2010, 2014, and 2016.
According to Christie's, the 14.62 carat Oppenheimer Blue sold for over $57 million in 2016.
Max Fawcett, Christie's head of jewellery in Geneva, told AFP Tuesday's auction was the "most expensive jewellery lot sold by any auction house in 2023.".
News agencies reported that Christie's auctioned a Rolex watch worn by US actor Marlon Brando in Apocalypse Now for about $5m on Monday. According to Christies, "M. Brando" was hand-engraved on the watch's back.
Additionally, Christie's is selling a pearl necklace worn by Audrey Hepburn in the final scene of "Roman Holiday" online. Between 3 and 16 November, the sale will take place.