US programme for child migrants ruled unlawful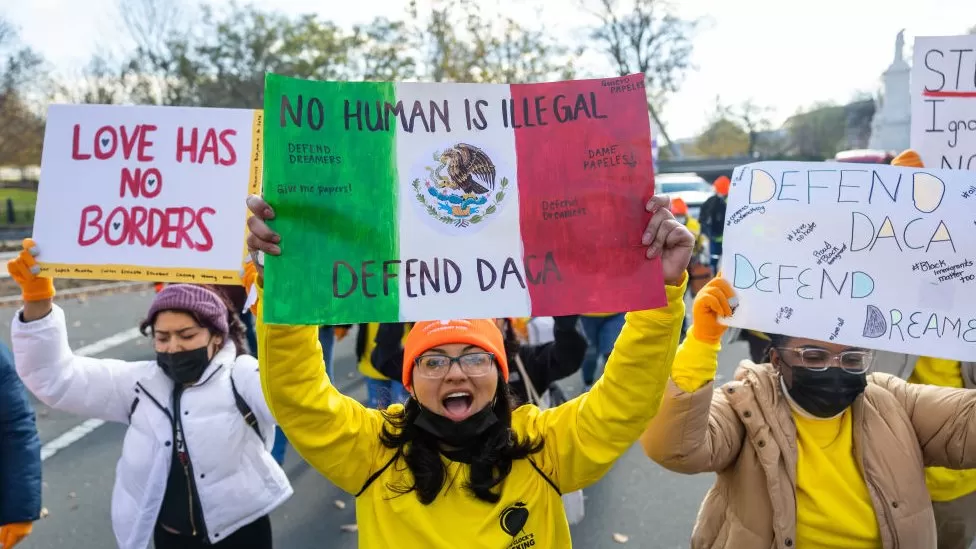 However, the judge did not grant the request to terminate those protections.
Republican-led states sued to end it, claiming they have to spend millions of dollars supporting illegal immigrants.
There are currently more than half a million Dreamers enrolled in the program.
Despite closing the programme to new applicants, Judge Andrew Hanen suspended part of his ruling to allow current Daca recipients to renew their enrollment. As far as their situation was concerned, he was "sympathetic.".
The US congress should decide the fate of the programme rather than the courts or the president, according to Judge Hanen.
There is a possibility of a showdown at the US Supreme Court if the Biden administration appeals the ruling.
White House officials said they were "deeply disappointed" by the ruling and would continue to defend it.
The federal program was introduced in 2012 by the Obama administration.