Families of Syria's disappeared duped by fraudsters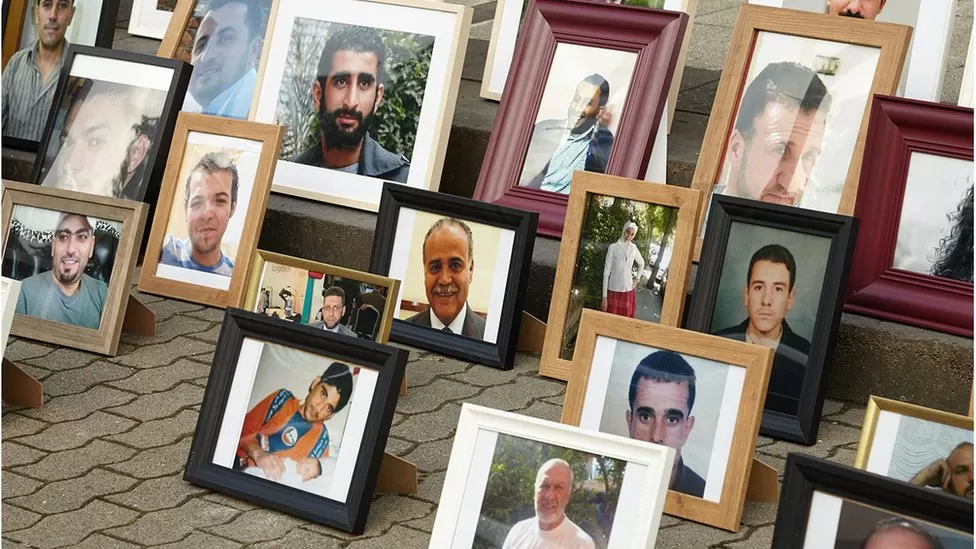 On a hill in northern Istanbul, Malak, a Syrian woman, recalls two of her teenage sons were arrested in 2012.
Mohammad, her eldest son, was 19 and serving in the Syrian army, but he had been ordered to shoot at protesters in his own neighborhood. As he fled, security forces raided the farm where he was hiding, and arrested him.
Maher was also detained soon after his brother defected: "He was 15 when they took him out of school."
Since then, Malak has not seen Mohammad or Maher, but she has tried repeatedly to find them. In order to get any information at all, she had to pay large amounts of money. These payments were mostly made to middlemen associated with Syrian authorities or working for them.
A lawyer promised Malak information about her sons, primarily Maher, for years. The prison officer or middleman asked for money at every meeting.
Over the years, Malak paid the lawyer more than $20,000 (£16,000). It never came to anything. Having been lied to by people, she now feels that she was led on."