UN General Assembly kick off with raising alarm on climate change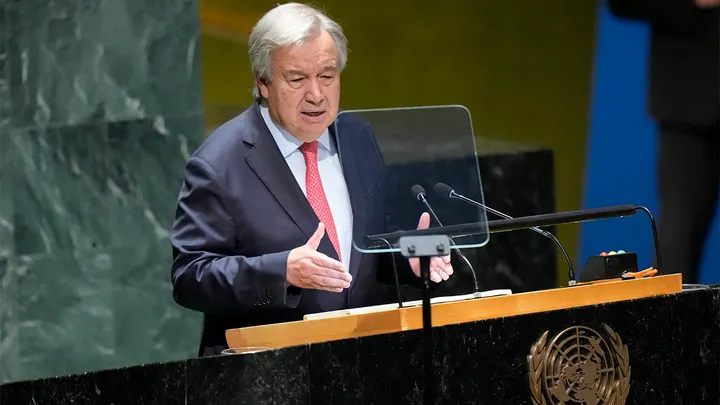 Tuesday marked the start of the United Nations General Assembly meeting in downtown Manhattan, bringing together speakers from around the world to discuss the world's most pressing problems. 
There were numerous global crises discussed, including the climate crisis, rampant inequality, Russia's ongoing war in Ukraine, and geopolitical instability.
UN Secretary-General António Guterres cited the recent floods in Libya, which caused between 4,000 and 11,000 deaths according to government officials and aid agencies. Climate change scientists have concluded that the storm was 50% more intense because of climate change, Guterres said.
Our world needs statesmanship, not gamesmanship and gridlock. Now is the time for a global compromise. Politics is compromise. Diplomacy is compromise," he told the G20. "Leadership is about achieving compromise for our common good in building a common future of peace and prosperity."
The president of this year's United Nations Assembly said a common, global approach is needed more than ever in light of geopolitical conflicts, climate change, debt crises, energy shortages, and hunger.
According to Francis, "our imperative this year is to unite the nations, to be united in conviction of a common purpose and in solidarity of action."