Derna mayor's house burnt down in protests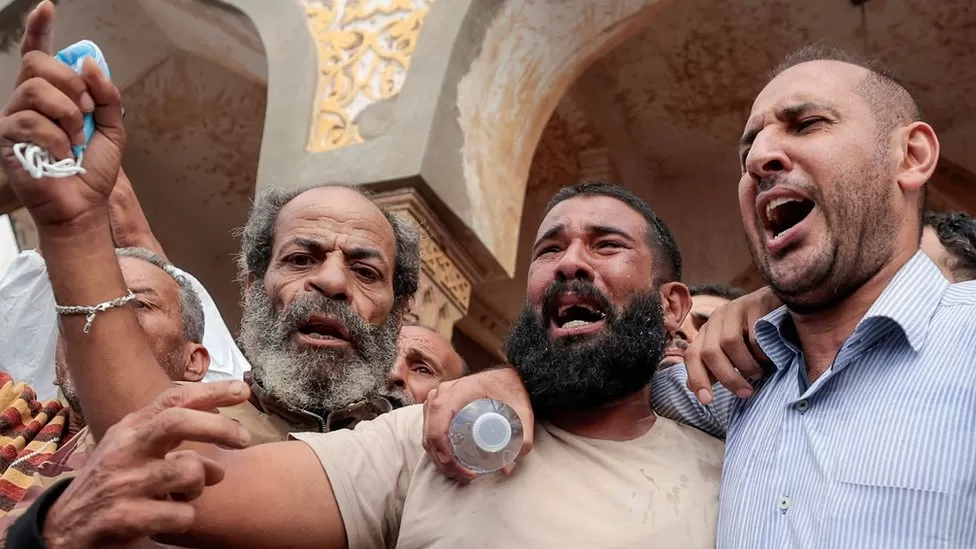 Many chanted for the sacking of top officials in Libya's eastern government at the city's Sahaba Mosque on Monday night.
There has now been a dismissal of Derna's entire city council.
In a crackdown on the media, journalists have also been ordered to leave and their access to the internet and telephone has been blocked.
Two old and dilapidated dams burst, flooding the city, leaving more than 10,000 people missing.
A number of deaths have been reported, but the UN says close to 4,000 deaths have been confirmed.
According to the UN, one of its teams has been denied entry to Derna.
Najwa Mekki, of the UN's humanitarian body OCHA, told Reuters: "Search and rescue teams, emergency medical teams, and UN colleagues who are already in Derna continue to work."
Nevertheless, a UN team was scheduled to travel from Benghazi to Derna today, but they were not authorized to do so. A focal point of anger has been the home of Derna's mayor, Abdulmenam al-Ghaithi.
Officials, who must have known there would be a huge amount of rainfall, are accused of not sufficiently warning residents.
In addition, they claim they were given a stay-at-home warning rather than a call to evacuate, although officials deny this.
There are currently two governments in Libya – a UN-recognized one in Tripoli, and one backed by warlord General Khalifa Haftar in the east.
However, many Libyans disagree with him, saying the eastern government neglected the dams despite warnings about their fragility.