Torture rape killings in Manipur An Indian states brutal conflict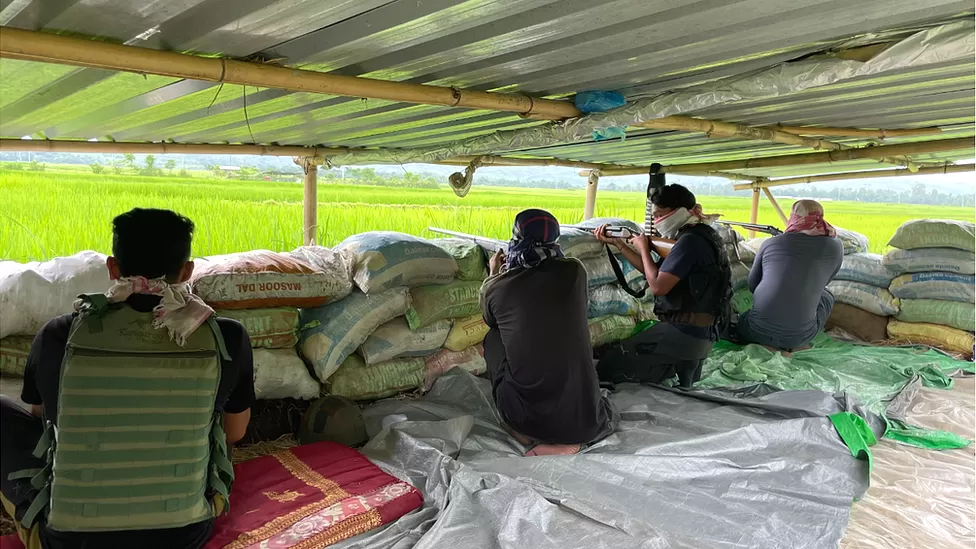 While wearing homemade bullet-proof vests, they train on a rival bunker less than a mile away. One of the poles hangs a belt of cartridges.
A driver, a labourer, a farmer, and Tomba (whose name has been changed to protect his identity) are all civilian members of a village defense force. In India's north-east Manipur state, Tomba ran a mobile phone repair shop before deadly ethnic conflict erupted in May.
This corner of the world's fastest-growing major economy feels like a heavily-militarised border separating warring nations.
In Tomba's words, "We have to protect ourselves because we don't think anyone else will. I feel scared but I have to hide it.".
Among the four people in the bunker, he belongs to the Meitei community, which is largely Hindu. There is a sense of fear in Manipur since shocking violence broke out between their community and minority Kuki groups, resulting in brutal killings and sexual crimes against women. More than 200 people have been killed, mostly Kukis, a collective name for the Kuki, Zomi, Chin, Hmar and Mizo tribes.
A mob of Meitei men paraded two Kuki-Zomi women naked on 4 May. Her father and 19-year-old brother were beaten to death, and the younger woman was gangraped.
She introduced us to her mother. Indian rape laws make it impossible to identify the family.