Ukraine war: Ukraine arrests woman over alleged to kill Zelensky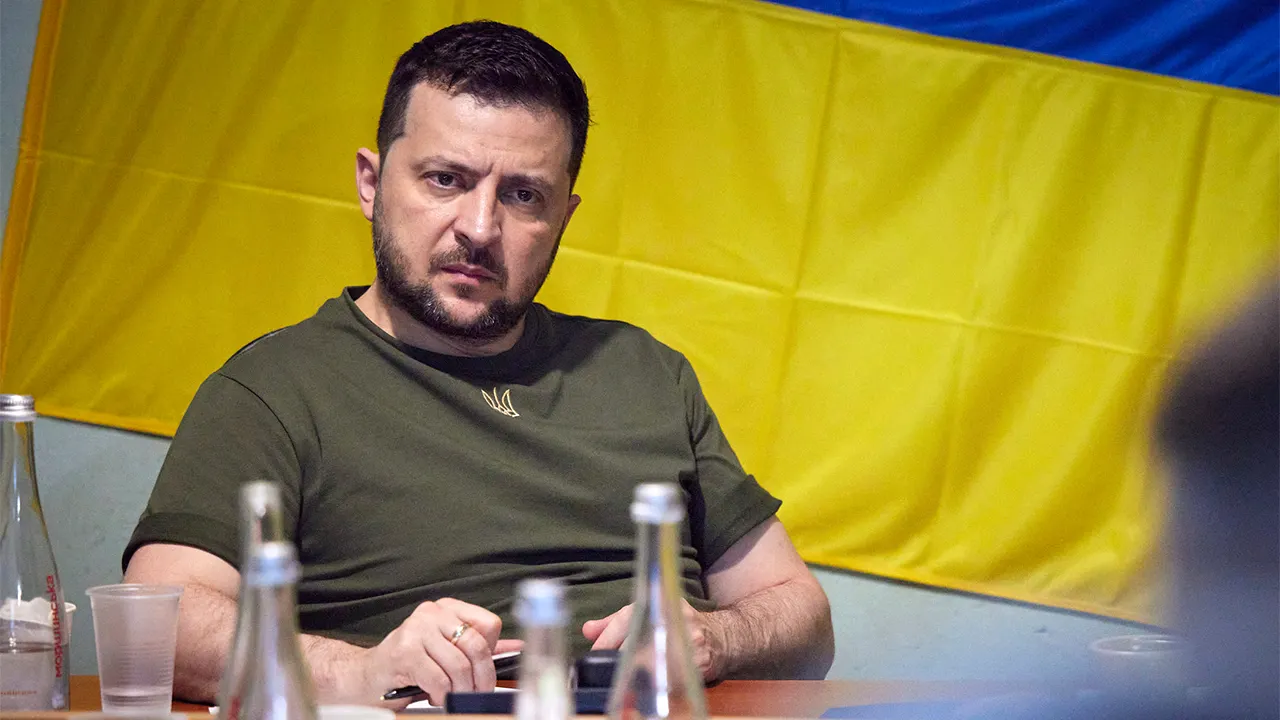 An arrest has been made over a Russian plot to assassinate Ukrainian President Volodymyr Zelensky, according to the country's security service.
According to the service, she had tried to find out the itinerary ahead of his June trip to flood-hit Mykolaiv.
Local residents who support Russia are regularly accused of passing information to the military of Moscow.
Asked if he had been informed about the arrest, Zelensky said the head of the SBU had told him about the "fight against traitors".
There has been no comment from Russia regarding the arrest.
As the Ukrainian security service, the SBU, noted in a statement, the woman was caught passing intelligence to the Russians when she was arrested "red-handed".
She allegedly gathered intelligence ahead of the visit to find out what Mr Zelensky had planned in southern Mykolaiv.
An image was also published showing the suspect with masked SBU officers in a kitchen, blurring both their faces.
After heavy Russian shelling in July, Mr Zelensky visited Mykolaiv to see the damage caused by the Kakhovka dam breach in June.
In response to the plot, the security service implemented additional security measures before the visit.
A "massive airstrike" was planned in the Mykolaiv region, and the suspect was providing information about electronic warfare systems and ammunition warehouses that could be targeted.
As reported by the SBU, the suspect lived in a small town called Ochakiv, which Mr Zelensky visited in July, and was working in a military base shop.
At the time of the visit, the SBU did not arrest the suspect and took security measures to prevent an attack on the Ukrainian president.
The SBU added that agents followed her after the visit to determine what she had done and what Russian assignments she had received.
According to the statement, the suspect had driven around the area and taken pictures and videos of Ukrainian military facilities.
There is a possibility that she will be charged with disseminating unauthorised information about troop and weapon movements.
The maximum sentence she could receive is 12 years of prison if she is found guilty.
There have been several arrests of alleged "Russian agents" who Ukrainian security forces believe were helping locate Russian airstrikes' targets.