Ukraine charges officials tied to Hunter Biden probe and Russia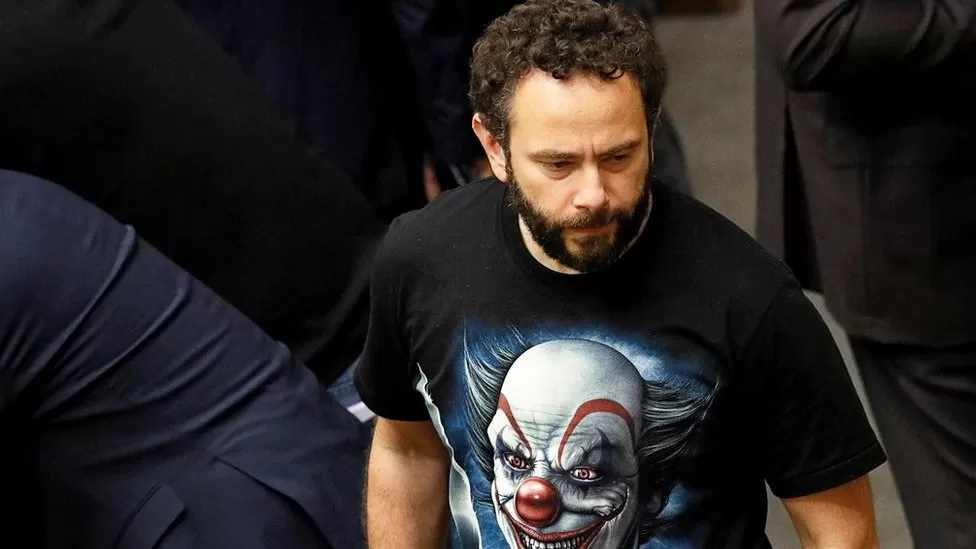 There have been three Ukrainians charged with treason for their role in the campaign's discrediting efforts against the Biden family.
During the 2019 campaign, Rudy Giuliani, former mayor of New York and the Trump family's attorney, led the campaign.
The case revolved around allegations that Joe Biden had corrupt dealings with Ukraine while serving as vice president.
Three men were charged with being paid by the Russian military intelligence service (GRU), according to the Ukraine's Security Service (SBU).
According to the report, they used a "tensed political situation" to harm Ukraine's reputation abroad.
Three men have been charged, including current MP Oleksandr Dubinsky, former legislator Andriy Derkach, and former prosecutor Kostyantyn Kulyk.
Russian Gen Vladimir Alekseyev, the deputy head of the GRU, is said to be leading a network of agents.
Charges allege they pursued "information subversive activities" related to the 2020 US election and were paid $10m (£8m).
In recent US elections, the men are accused of spreading the falsehood that Ukraine interfered, rather than Russia.
Hunter Biden, who was a director of Ukrainian natural gas company Burisma, was the subject of the allegations against Mr Biden.
Biden, as Barack Obama's vice-president, is alleged to have encouraged the firing of Ukraine's top prosecutor, Viktor Shokin, because he was investigating Burisma.
As a result of Mr Giuliani's search for damaging information related to the Biden family, Hunter Biden has filed a lawsuit against him for "the total annihilation" of his privacy.
The Ukrainian authorities did not explicitly identify Mr Dubinsky, instead referring to him by his alleged Russian intelligence call sign of "Burtino".