China hails Xi-Biden meeting despite 'dictator' remark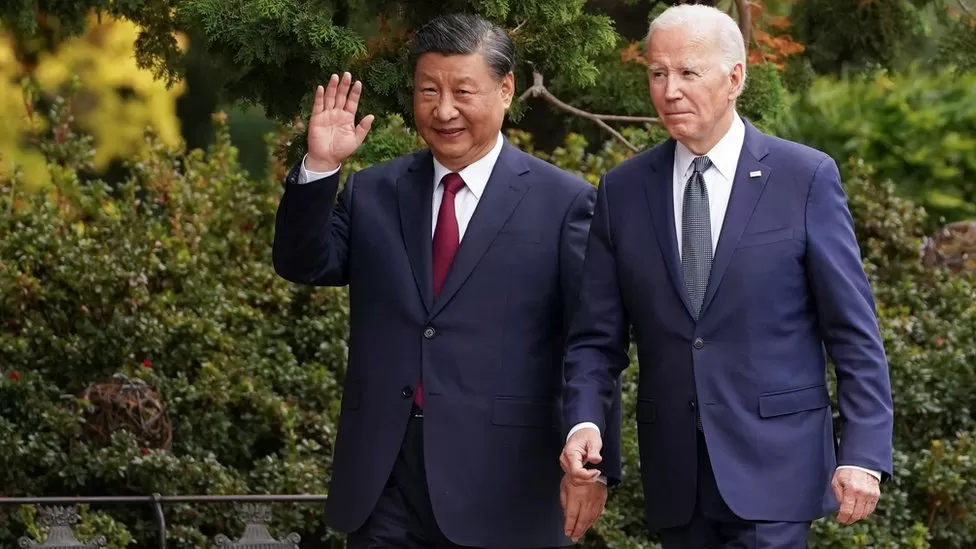 Xi Jinping and Joe Biden taking a stroll in a Californian country estate continues to dominate Chinese media a day after Beijing hailed the summit as "historic."
A four-hour bilateral meeting between China and the United States has been hailed as a "new beginning" for Sino-American relations.
There is a growing call for "win-win" relationships in Chinese social media.
The two presidents met for the first time since November 2022.
A low point had been reached in US-China relations before the highly anticipated meeting. As a result of China's claim over Taiwan and the South China Sea, and US export bans on advanced technology, the spy balloon row in February further strained ties.
Senior US officials have visited Beijing this year to repair the damage, and Thursday's meeting on the sidelines of the Asia-Pacific Economic Cooperation summit was seen as a major breakthrough.
A few wins were achieved. Both sides agreed to resume military communications and work together to combat the flow of fentanyl into the US. However, there were some sticking points as well, such as the so-called chip wars and Taiwan. In response to a question, Biden repeated his view that Xi is a dictator at the end of his solo press conference.
The remark was labeled "irresponsible political manipulation" by Beijing's foreign ministry, but it doesn't appear to have soured Beijing's portrayal of the meeting.
The Chinese president's trip to San Francisco accounted for nearly two-thirds of China Central Television's daily evening news bulletin, with 15 minutes devoted to the Biden-Xi meeting and 15 minutes devoted to Mr Xi's speech at a gala reception with prominent American business leaders that evening.
There were several hashtags trending throughout the day related to the meeting, with others posting scene-by-scene updates.