Finland to close some crossing points on Russia border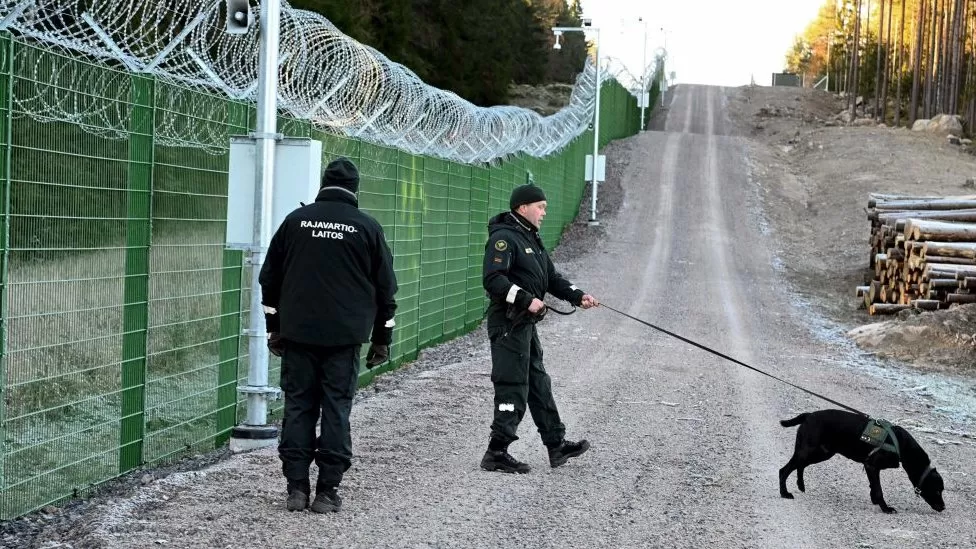 The Finnish prime minister announced that some Russian border crossings would be closed.
Asylum applications will still be accepted at two crossing points in the north after midnight on Friday, according to Orpo.
In recent days, Finland has experienced an increase in illegal crossings from Russia, mainly by citizens of third countries.
Apparently, Russia is deliberately helping people without proper documents get to the border, according to Mr. Orpo.
There will be a closure of the border crossings at Vaalimaa, Nuijamaa, Niirala and Imatra, according to the prime minister. Across these points, in the far southeast of the country, citizens from Syria, Yemen, and Iraq have been crossing illegally.
Mr Orpo said that the crossings at Salla and Vartius in the far north would remain open for asylum applications.
In total, 75 asylum seekers entered Finland on Wednesday, according to border guards.
According to Finnish authorities, people seeking asylum in Finland arrive legally in Russia before crossing the border.
It has been claimed by the prime minister that the crossings have been engineered by the Russian authorities.
According to Mr Orpo, border guards are helping these people and escorting them or transporting them to the border.
As many as 6,000 migrants fled to the Russian ally Belarus in 2021 before crossing into the member states of the European Union, Poland and Lithuania. By facilitating the entry of citizens from third countries into the EU, Belarusian leader Alexander Lukashenko was accused by the EU of destabilizing the bloc.
There are 1,340km (833 miles) of border between Finland and Russia, which is the longest in Europe.