UK microchip giant Arm files to sell shares in US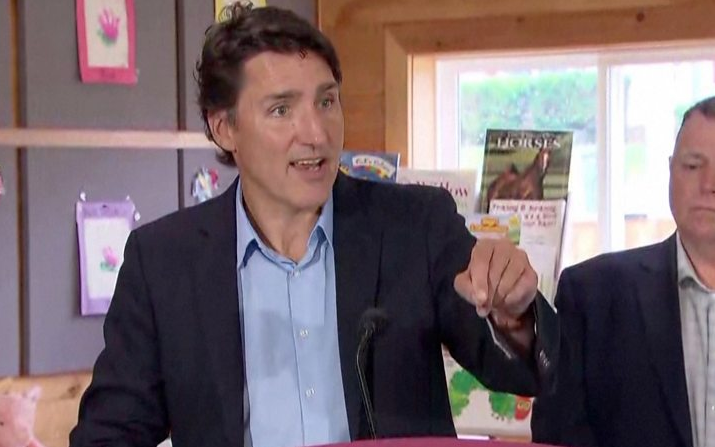 Canadian Prime Minister Justin Trudeau has accused Facebook of putting "profits ahead of people's safety" after it blocked news amid devastating wildfires in the country.
Due to a Canadian law requiring it to share profits with news outlets, Facebook removed news from its platform.
As a result of the ban, wildfire evacuees have been unable to share critical news with one another.
The law is "fundamentally flawed" according to Meta, Facebook's parent company.
Prime Minister Benjamin Netanyahu described Meta's actions as "inconceivable" during a televised news conference on Monday.
In Canada, Facebook and Instagram have blocked news since 1 August following the passage of an online news bill that mandates content agreements between platforms like Google and Meta.
Canadian officials have been critical of Meta since then. According to Pascale St-Onge, Canada's heritage minister, the company is blocking "essential information" for users on social media.
The law – Bill C-18 or the Online News Act – has not yet taken effect, but this is being done anyway. She called Meta's decision "reckless" in an earlier post.
Meta has called the law "fundamentally flawed legislation that ignores how our platforms actually function".
Meta told BBC it must end access to news content to comply with the law.
People living in evacuated areas will be able to use the platform's "Safety Check" feature.
According to a spokesperson, users can mark themselves safe and access "reputable information".
Northwest Territories evacuees say the news ban has made it harder for them to spread life-saving information 15 kilometres (9 miles) away from Yellowknife, the city's largest city.
In recent weeks, Delaney Poitras, who lives in Fort Smith, has had to evacuate twice from her home. She is unable to share things like news conferences from officials or news articles regarding evacuations.
In her community, Facebook is crucial for connecting people. We keep in touch this way," she said.
About 77% of Canadians use Facebook, and one in four rely on it for news.