X removes Holocaust-denying post after Auschwitz Museum criticism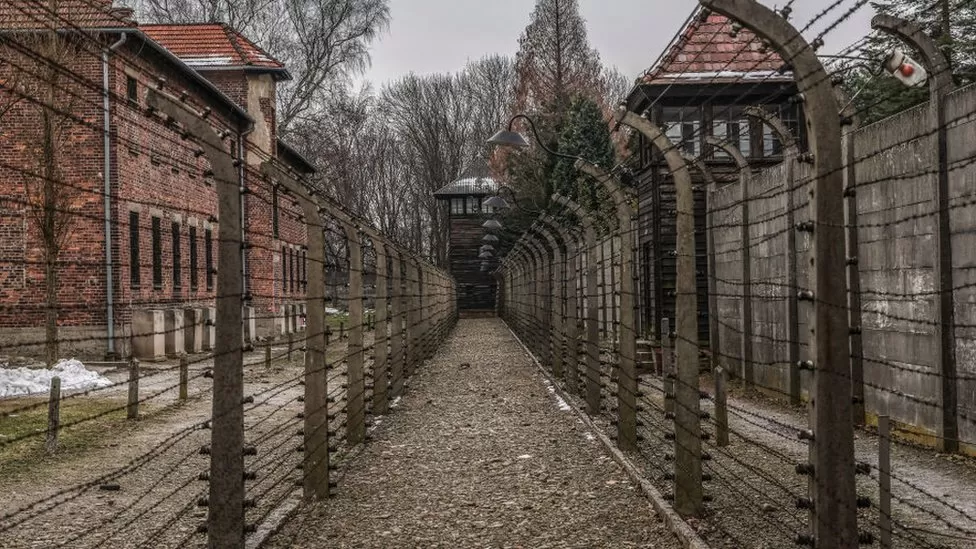 X, formerly called Twitter, has removed a post denying the Holocaust after criticism from the Auschwitz Museum. The social media platform had initially said the post did not break its rules.
In response to a museum post about a three-year-old Jewish girl murdered in the gas chambers of the concentration camp, the offensive post was made.
Anti-Semitic tropes were used in the post that called her death a "fairy tale."
There is a prohibition on Holocaust denial in X's policies.
Auschwitz, a concentration and extermination camp in Poland, killed at least 1.1 million people. There were almost one million Jews. More than 200,000 of them were children and young people, according to the museum.
As a result, they were gassed, starved, worked to death, and killed as a result of medical experiments.
Memorial and Museum Auschwitz-Birkenau reported the offensive reply on X but received a response stating the platform had decided no rules had been broken after reviewing the "available information".
According to X, the museum's initial response was due to a mistake in the first review, which was escalated and removed in the second.
"Violent event denial" is prohibited under X's policies on abusive behavior. According to the platform, content that denies mass murder took place is prohibited, including events like the Holocaust, school shootings, terrorist attacks, and natural disasters.
X has 20 followers on the account that posted the offensive message on Sunday.
According to X, the post has been removed, but the account is still accessible as of Monday 17:00 GMT. In addition to these statements, it contains offensive language and statements.
There is a review being conducted by the company to determine whether or not the account should be permanently suspended.
Zero tolerance
As a free speech absolutist, Musk denies there has been a rise in hateful posts since he took over Twitter. Earlier this year, he tweeted that hate speech had decreased by a third.
As a result of Mr Musk's takeover, X concedes that its team responsible for policing hate speech is smaller than before. According to the company, its new strategy emphasizes zero tolerance for illegal material, as well as de-amplifying and removing ads from lawful but offensive content.
The improvement of things has been disputed by others.
As a result of Mr Musk's takeover of Twitter in October, there has been a substantial and sustained rise in anti-Semitic posts on Twitter, according to a report by the Institute for Strategic Dialogue.
CCDH has also suggested that Twitter "fails to act on 99%" of hateful messages from Twitter Blue accounts.
After being reported, racist, homophobic, neo-Nazi, anti-Semitic, or conspiracy posts were still visible.
In a legal letter, X Corp's lawyer, Alex Spiro, asserted that the research was "little more than inflammatory, misleading, and unsupported claims based on a cursory review of random tweets".
A neo-Nazi website founder's account was also reinstated under Elon Musk, despite being previously banned.
BBC Monitoring analyzed over 1,100 previously banned X accounts that were reinstated under Elon Musk, and found 190 promoted hate and violence, including depictions of rape and abuse directed at women.
The experience of researchers looking for offensive content differs from that of ordinary users who have little chance of encountering it.