UK Government orders inquiry into mass migrants drowning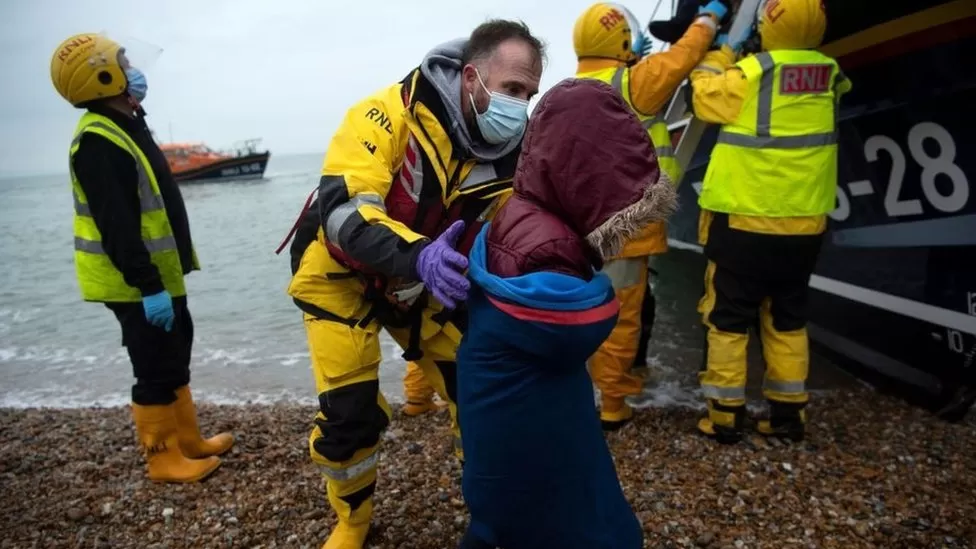 Hundreds of migrants drowned in the English Channel, according to the government. An independent investigation has been launched.
There are at least 27 people dead, including a pregnant woman and three children, after a boat sank in 2021.
A report will be released shortly to provide victims' families with the clarity they deserve about the deaths, according to Mark Harper, the Transport Secretary.
Two recommendations were made following an investigation into the UK's deadliest migrant boat incident.
According to the Marine Accident Investigation Branch (MAIB), the lack of dedicated aircraft for aerial surveillance of the Dover Strait has hampered the UK's emergency response.
According to Andrew Moll, chief inspector of marine accidents, multiple boats attempted to cross the Dover Straight on the night of sinking.
In order to understand the number, location, and level of distress of the boats attempting to cross, the coastguard found it "extremely challenging."
Moreover, the MAIB's report states that the Coastguard lacked sufficient staff to correlate the information they were receiving from the numerous emergency calls they received during the night.
According to Mr Moll, the incident occurred at a time when the UK's response to the migrant crisis was evolving, but report acknowledged significant changes had been made since then.
According to the MAIB, the people who facilitated the attempted crossing put the occupants at risk by crowding 33 migrants on to the boat.