China's e-commerce giants try to lure reluctant consumers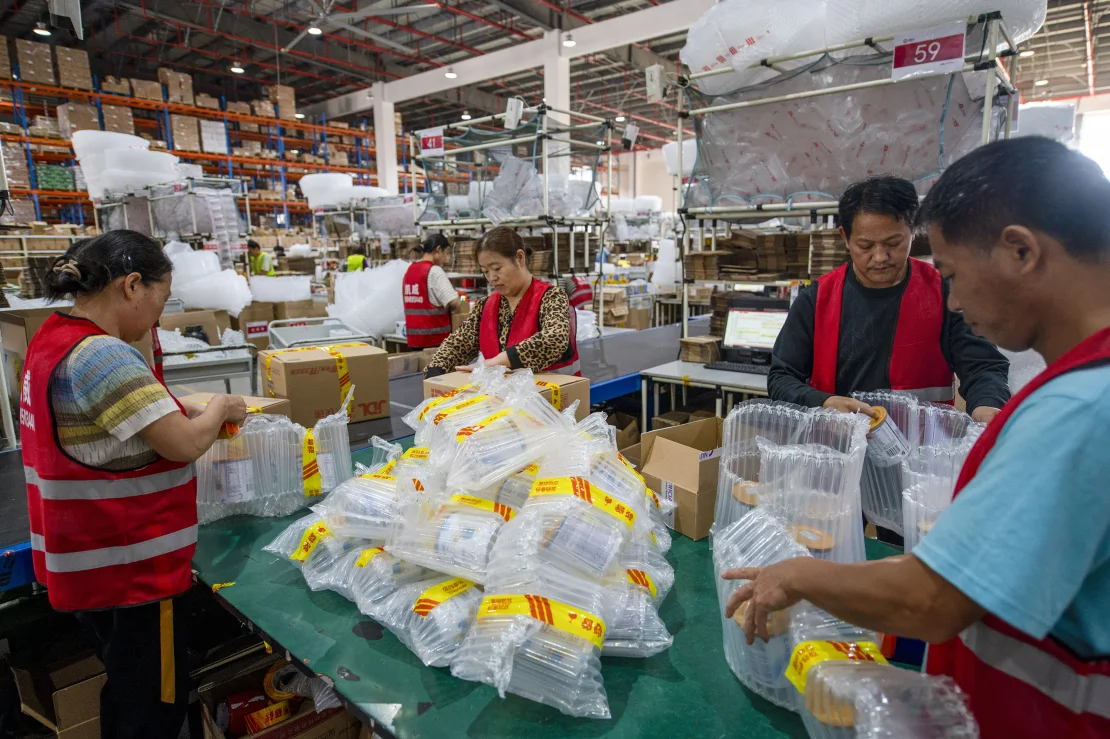 The wobbly Chinese economy has negatively affected the world's largest shopping event, leading companies to launch aggressive price wars.
The Singles Day festival, also known as "Double 11," was created by Alibaba in 2009 and has become a shopping bonanza in China. Black Friday and Cyber Monday combined often generate more sales than this event, which is regarded as a leading indicator of consumer spending.
A number of companies have come up with catchy slogans to promote their sales, including Alibaba's "Double 11, Low Price Everyday," JD.com's "Truly Cheap," and Pinduoduo's "Truly Low Price Every Day."
A group of Citi analysts led by Alicia Yap wrote in a research report last week that pricing wars have been the biggest competitive advantage across Chinese e-commerce platforms this year.
Lackluster economic conditions and cautious spending sentiment are expected to lead to a "muted" sales period.
During its sale period, which started on October 24, Alibaba, which owns Taobao and Tmall.com, will offer more than 80 million products "at their lowest prices this year".
JD.com is offering 50% off selected electronics, and shoppers can purchase best-selling items for just 1 yuan (14 US cents).
Taking place from November 11 until December 20, the event marks the biggest shopping festival since the country lifted its Covid-19 restrictions last December.
Due to falling exports and diminishing returns on infrastructure investment, Beijing had hoped that reopening the country would boost domestic consumption and growth.
Yet Chinese consumers are facing mounting challenges, such as high unemployment rates and waning income levels, and have cut back on spending. In order to attract them, e-commerce platforms are offering rock bottom prices on Singles Day.