UK film industry workers hit by US dispute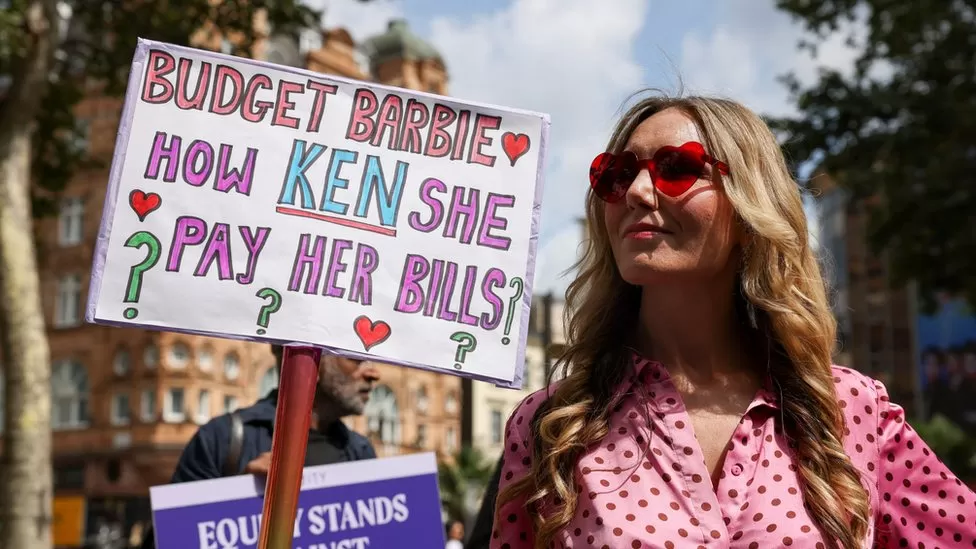 According to the Writers Guild of America (WGA), the agreement is "exceptional – with meaningful gains for writers".
Nevertheless, the UK film industry continues to be affected by the actors' strike.
Small businesses have closed due to workers' struggles to pay rent.
Artificial intelligence may replace actors and writers' talents and expertise, as well as causing issues around pay.
In the UK, the dispute has had a knock-on effect across the industry, shutting down many of Amercia's top programs and films.
In a survey of 4000 members of Bectu, the British union for creative workers, 80 percent said their jobs had been affected, with three-quarters no longer working.
The UK film industry contributed £12.6 billion to the UK economy in 2019. Filmmaker and camera operator Rizwan Wadan compared the recent production halt to another lockdown.
There was a boom in production after the Covid lockdown. Everyone was busy."
A new lockdown has been imposed due to the strikes."
As a result of the lack of equipment requests, a number of rental houses have had to close and others have reduced their working hours to four days.
US financial investment has also stifled talent development, he said.
According to him, "we are known for our talent and infrastructure, but we also cannot attract amazing freelancers and trainees."
A new bottleneck in production will lead to "another boom" in production once all the strikes are over, says Rizwan.