Tyson recalls 30,000 pounds of chicken nuggets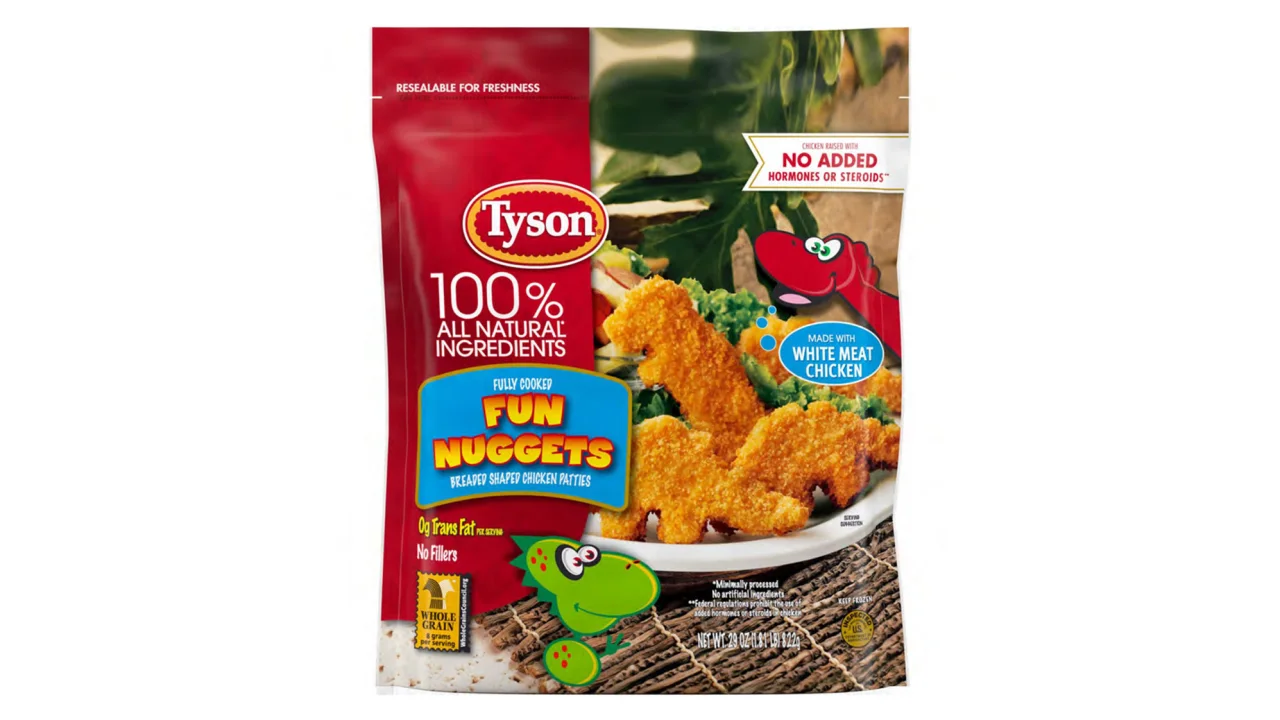 Approximately 30,000 pounds of Tyson Foods' dino-shaped chicken nuggets have been recalled after consumers found small metal pieces in them.
According to the US Department of Agriculture's Food Safety and Inspection Service, the recall affects 29-ounce plastic bags containing frozen, "fully cooked fun nuggets breaded shaped chicken patties."
There is a "best if used by" date of September 4, 2024 on the bags, and they were sold in Alabama, California, and Illinois
According to the USDA, eating the nuggets has caused one minor oral injury, but no other harm has been reported.
However, agency officials expressed concern that consumers may still have bags of the recalled nuggets in their freezers, and advised them to discard or return them right away.
Tyson advised purchasers and consumers of recalled nuggets to cut the UPC and date code from the packaging and call or text 1-855-382-3101.
As the world's second-largest meat processor, it is headquartered in Arkansas.