Heinz's newest ketchup tastes like pickles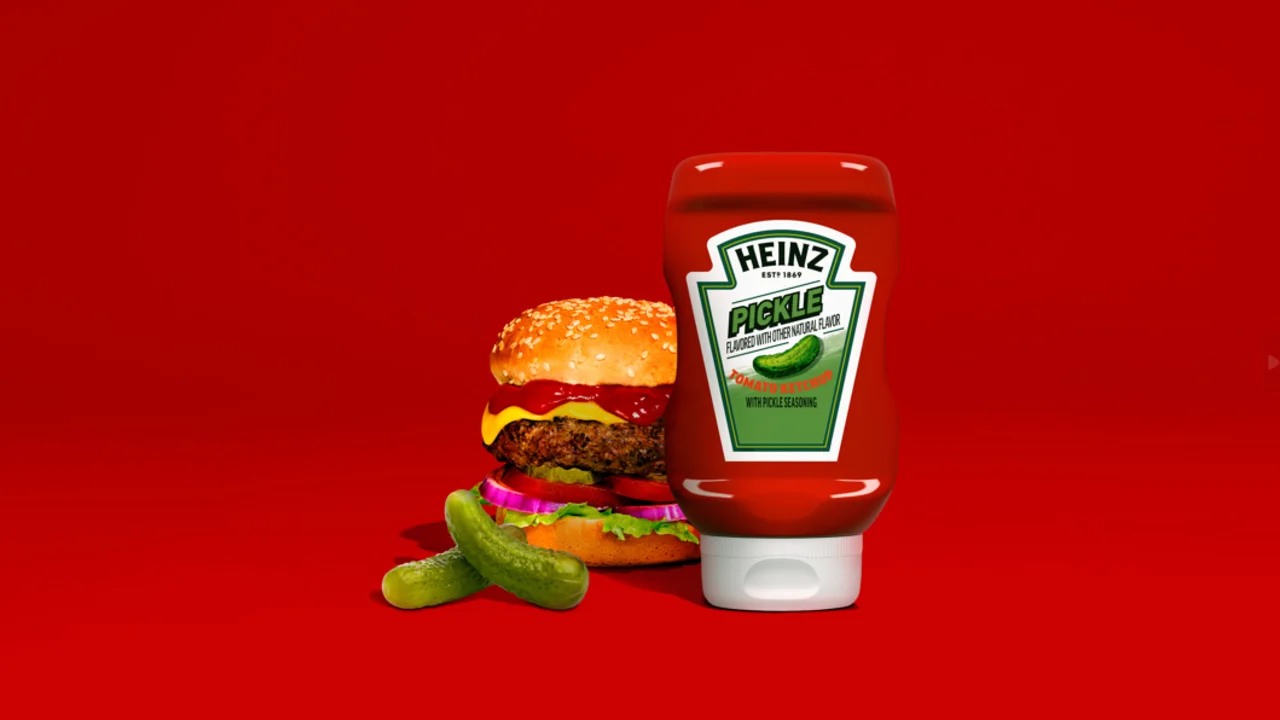 There has been a natural combination between ketchup and pickles on hamburgers and hot dogs for decades. The two flavors have been combined into one condiment thanks to Heinz.
As of early 2024, Heinz will launch its newest ketchup flavor, Pickle Ketchup, which combines pickle flavor with Heinz's ketchup's "unmistakable taste."
In order to generate consumer interest, food companies have been creating wacky flavors for years. It is likely that the strange concoctions won't be huge sellers themselves, but they are meant to boost brand recognition and conversations, which leads to greater sales.
In the midst of a slowdown in processed cheese sales, Coca-Cola recently introduced a new line of soft drinks made by AI, and Mars Wrigley sold Zombie Skittles with a "rotten" flavor a few years ago.
There are times, however, when they don't work out. In the Museum of Failure, Heinz's purple ketchup experiment from 2000 has its own entry.
It was created to meet fans' hunger for unique, elevated, and nuanced flavor experiences, the company said in a statement. According to Heinz, 73% of Americans report enjoying pickles' taste, according to research.
Katie Peterson, director of Heinz Innovation at the Kraft Heinz Company, said in a statement that it has been the focus of the company's innovation activities for the past several years.
Over the past few years, the tangy taste profile of pickles has been increasing in chips, dips, and even hard seltzer because younger consumers are looking for bigger and bolder flavors. Also, pickle flavor is subtle enough to combine with others, making it an appealing flavor to experiment with.