Thousands feared dead as flooding sweeps Libya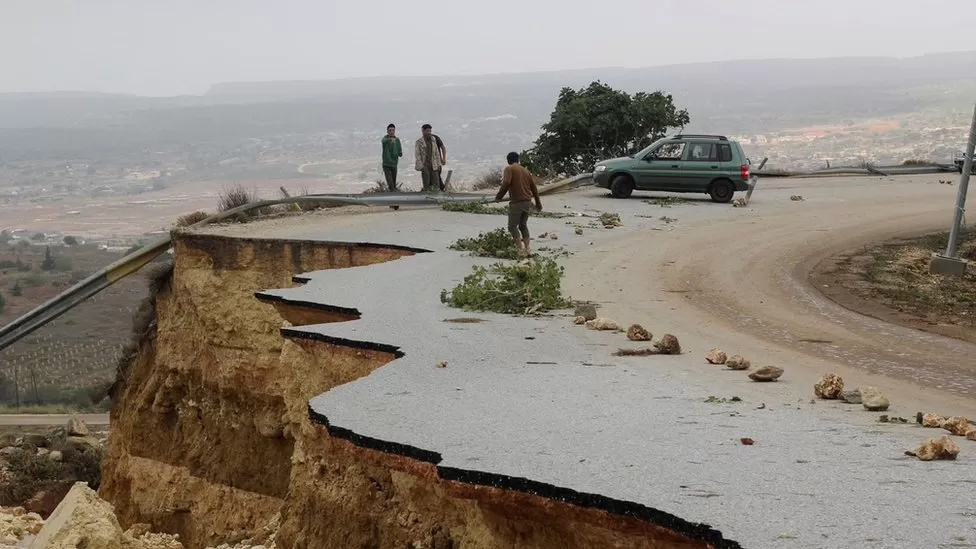 There are more than 2,000 dead and thousands missing, according to the leader of the east Libyan government, which is not recognised internationally.
Libya specialist Jalel Harchaoui told the that the death toll could reach "a few thousand."
Authorities declared a state of emergency after Storm Daniel made landfall on Sunday.
During ongoing rescue efforts, seven Libyan army personnel went missing.
School and shop closures were ordered in the east due to a curfew imposed by officials
It affected the eastern cities of Benghazi, Sousse, Derna, and Al-Marj.
Reuters reports that at least 150 homes have been destroyed, along with the rising death toll. According to the Libyan Red Cross, at least 150 people have died in Derna alone.
Derna – home to approximately 100,000 people – was submerged by two dams that collapsed, drowning some residents and submerging most of the area.
As a result, the port was declared a "disaster city" by the authorities.
Osama Hamad, the Eastern Prime Minister, told a Libyan TV channel: "Thousands of people have been missing and more than 2,000 people have died… entire neighbourhoods in Derna have disappeared, along with their residents … swept away by water." Hamad did not give any source for his figures.
Floods also affected the western city of Misrata, along with areas in the east.
Unverified videos of the storm have circulated online, including a clip showing torrents of floodwater sweeping a man away. There is also footage showing drivers trapped on their roofs.
In addition to schools and shops, four major oil ports were closed as a result of the storm.
As the Benghazi-based administration deals with affairs in the east of the country, the rival, internationally recognised government in Tripoli is also involved.