'The Equalizer 3' tops the US box office on opening weekend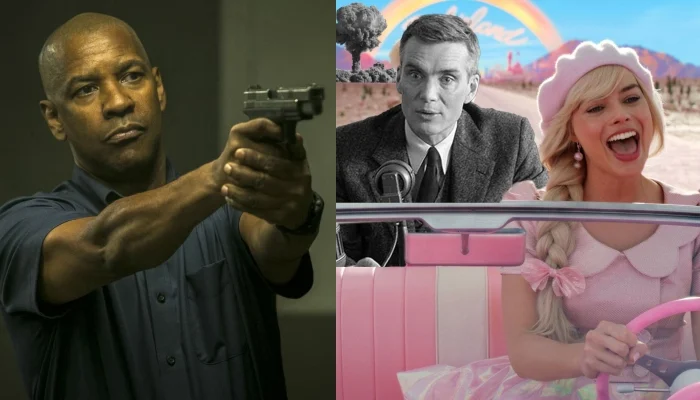 "The Equalizer 3," Denzel Washington's third go as brooding assassin Robert McCall, debuted at the top of the US box office this weekend, raking in $34.5 million.
Across the globe, the film grossed $60.6 million, according to Comscore. Rotten Tomatoes' audience approval rating is 94%.
Variety reports that "The Equalizer 3" is the second-highest Labor Day weekend opener after Marvel's "Shang-Chi and the Legend of the Ten Rings," which earned $75 million in its first three days.
It takes about three minutes for the film to earn its R rating, according to Lowry.
The Equalizer 3 might be the best in this Denzel Washington film series, not because it honors its TV roots, but because it embraces an old western formula."
This film "has a certain sentimentality, due in part to the fact that it reunites the star with Dakota Fanning almost 20 years after he killed a lot of people on her behalf in "Man on Fire."."
The No. 2 movie domestically this weekend was "Barbie," the fantasy-comedy that has been smashing box office records for six weeks and has become the highest-grossing film of 2023. A total of $1.36 billion has been invested in Greta Gerwig's film worldwide.
During its opening weekend beginning July 21, "Barbie" earned $155 million domestically – the largest opening weekend of the year and the biggest debut for a female director. The film also became Warner Bros.' highest-grossing domestic release, beating "The Dark Knight" as the previous title holder.