Great Wall damaged by workers looking for shortcut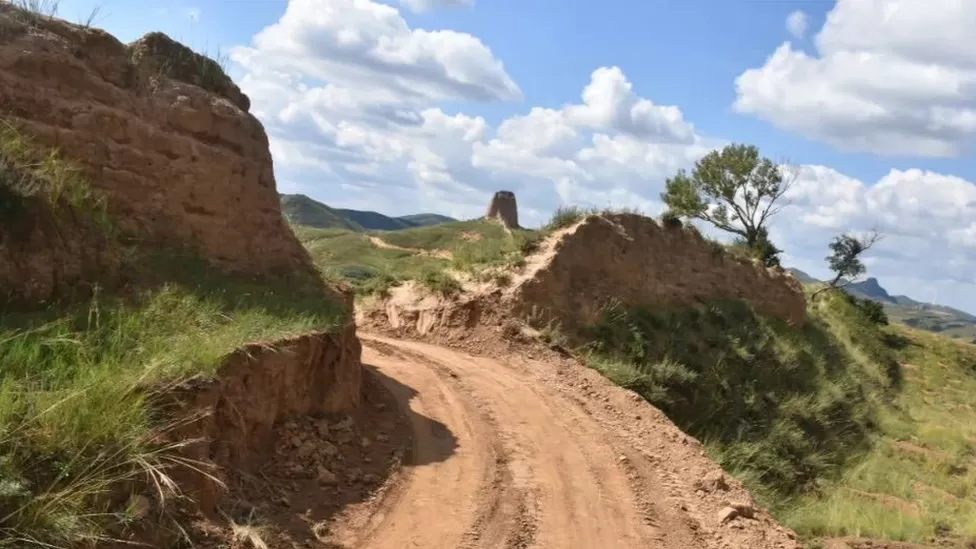 Two men are suspected of trying to cut corners during construction.
Two people have been detained and the case is being investigated further.
38-year-old man and 55-year-old woman were working near the 32nd Great Wall when they were injured.
To allow their excavator to pass through, they dug a "big gap" in the Great Wall by widening an existing cavity. According to the police, they wanted to reduce the distance they had to travel.
The report also stated that the two have irreversibly damaged the Ming Great Wall and the cultural relics.
Youyu county is home to the 32nd Great Wall, a section of the Ming Great Wall that is protected as a historical and cultural site.
A huge gap in the wall was reported to officers on 24 August.
It was built and rebuilt continuously from around 220 BC until the Ming Dynasty in the 1600s, when it was the world's largest military structure.
The Ming Great Wall, which was constructed during the Ming Dynasty, is what visitors see today.
Over the years, some sections of the wall have been damaged or demolished, particularly in remote rural areas. According to a 2016 report by the newspaper Beijing Times, more than 30% of the Ming Great Wall has disappeared completely, with only 8% preserved.