The economy is projected to grow at two to three per cent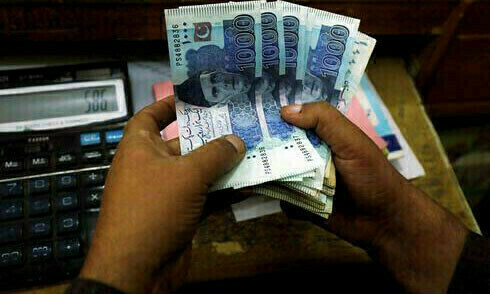 In the latest State Bank of Pakistan's (SBP) report, the economy is projected to grow by two to three percent, and inflation is projected to drop to 20-22 percent in FY24, from 29.2 percent in FY23.
The SBP Governor Jamil Ahmed recently stated that economic uncertainty has decreased since the last meeting of the Monetary Policy Committee (MPC), while near-term challenges facing the external sector have largely been addressed.
Due to a substantial fall in imports below $4 billion, the July trade deficit was reduced by 41 percent to $1.61 billion; in July last year, the deficit was $2.73 billion. The central bank acknowledged, however, that its near-term macroeconomic trends are subject to risks.
The government has set an annual export target of $30 billion for FY24, which would mean that merchandise exports declined by 12.6 percent month-over-month in July (the 11th consecutive decline).
Food and energy prices contributed to the rise in inflation measured by the Consumer Price Index in the first month of the current fiscal year. Moreover, on August 2, Finance Minister Ishaq Dar announced a massive hike of Rs20 in petrol and diesel prices, bringing them to Rs272.95 and Rs273.40 per liter.
It is estimated that the rupee's value will decline by 20.4pc in FY24 according to the International Monetary Fund (IMF). A depreciation in the exchange rate will inevitably lead to further inflation, according to an analyst.
Producers and suppliers raise prices promptly when inflation continues to rise unabated, but lower prices cautiously when inflation declines. There is a reduction in production and supplies in order to raise prices where demand can absorb them.
As the SBP governor states, the central bank wants sustained and continued growth, unlike past years when it hit highs but then had to slow down due to an overheated economy. It will be difficult to improve the economy's fundamentals with the growth rate lowered from the budgeted estimate of 3.5pc.
In light of the high SBP policy rate of 22 percent, Dr Hafiz A. Pasha believes gross capital formation is unlikely to increase from 13.5 percent to 14.7 percent. There is a conflict between domestic compulsions and external pressures. It is because of this that external financial support does not have a lasting impact.
According to Dr Pasha, the projected reduction in unemployment from 8.5 to 8 percent is also optimistic. He believes that a GDP growth rate of 2.5pc would not be sufficient to absorb the incremental labour force in FY24, leading to a 9pc unemployment rate.
There are deep-rooted imbalances in the economy as its various sectors did not develop in tandem, either due to policy failures or as a result of domestic or international risks.
The 'Pakistan's Minerals Summit' held in Islamabad on August 1 invited foreign investors to explore the country's hidden resources. Shehbaz Sharif urged investors to explore the untapped resources, including the vast natural minerals reserves, and develop agriculture, information technology, and industries.
"Development is not just a list of construction projects; it's more than economic growth," says former civil servant Syed Mohibullah Shah. In order to advance development, he says, the first thing to do is empower people and enable them to do so.
Eminent economist Joseph Stiglitz once said that development is not just about transforming economies, but also about transforming lives.