The Big Three are paying a big price to end strike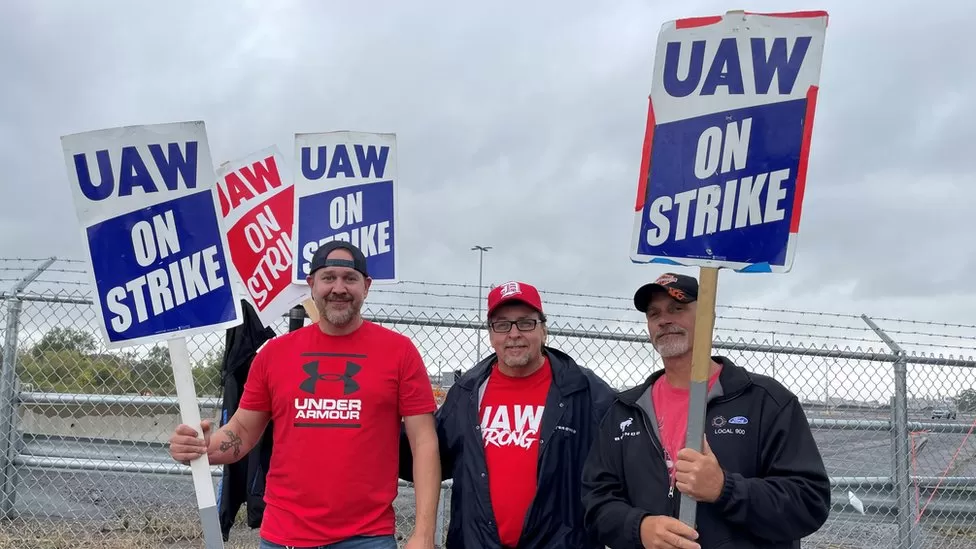 There is a possibility that the historic United Auto Workers union strike against the nation's three unionized automakers – Ford, General Motors, and Stellantis – will end in the near future.
A tentative agreement between Ford and the UAW was announced by Ford on Wednesday. Stellantis followed over the weekend, and GM followed today.
It has been nearly seven weeks since the strike began, making it the longest in 25 years. For the first time in its history, the UAW struck all three unionized automakers at the same time
In an effort to exert pressure on the companies at the bargaining table, the UAW expanded the strike six times since it began at one assembly plant at each company.
It is likely that the automakers have lost billions of dollars as a result of production losses. Even more devastating is the damage done to the broader economy.
On October 11, the UAW struck Ford's largest and most profitable plant, putting an end to negotiations between the two parties
In light of all the added costs the Big Three will have to bear if the tentative deals go into effect, people in the market for a new car are willing to pay the price through higher car prices.
The price of a car is determined by supply and demand. Prices went up to record levels when demand was high but supply was constrained by a shortage of computer chips needed to build new cars a few years ago. The auto dealers, who are independent businesses, benefited the most from buying cars at wholesale prices from automakers and selling them to consumers, earning massive profits.