Man arrested after deadly attack on Jehovah's Witnesses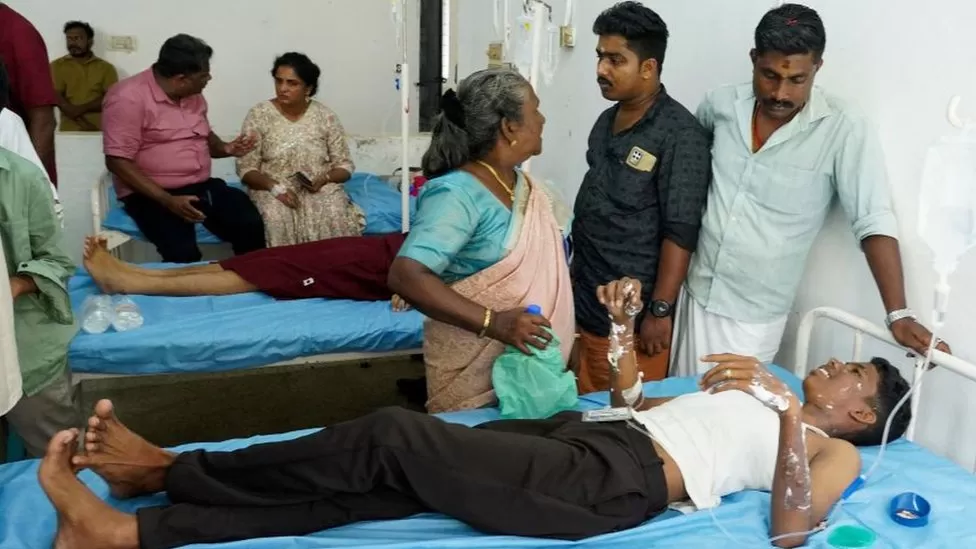 At a Christian-based religious movement event on Sunday, three people were killed and more than 50 were injured.
Dominic Martin was arrested under an anti-terrorism law, according to police.
Police arrested him after he posted a video claiming responsibility for the attacks.
There were blasts during a prayer session organized by Jehovah's Witnesses in Kalamassery, a town about 10km (six miles) north-east of Kochi (Cochin). The three-day event was attended by more than 2,000 people.
Regional spokesperson for Jehovah's Witnesses TA Sreekumar told local media that the first explosion occurred in the middle of the hall, followed by two more explosions on either side.
On Sunday, two women who attended the meeting died, while a 12-year-old girl with 95% burns died on Monday.
In the hours following the explosions, Mr Martin posted a video on Facebook claiming to be a former Jehovah's Witness who planned the blasts out of anger. According to Mr Sreekumer, Mr Martin is not a registered member.