The baby at the centre of an India-Germany diplomatic row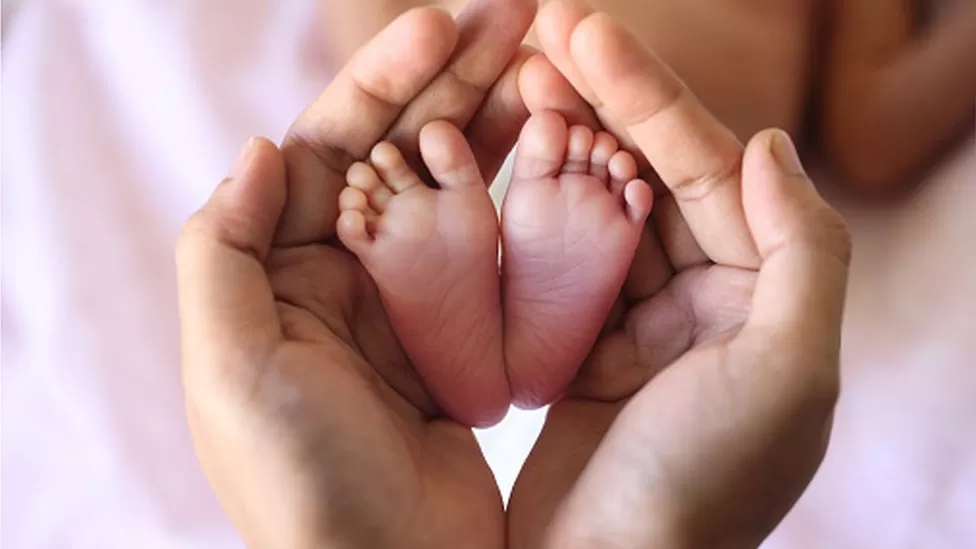 According to her mother, Baby M, two-and-a-half years-old, is now in a center for children with special needs near Berlin.
When she was only seven months old, the toddler was taken from her Indian family on accusations of child abuse and was the subject of a diplomatic row between India and Germany.
Earlier this year, a Berlin court terminated the parental rights of Dia and her husband Amit – we are not using their real names for legal reasons – and handed over the baby to Jugendamt, the German Youth Welfare Office. The court also rejected the parents' request to repatriate the child to India. In an appeal, the parents call it a sham trial.
The mother, who is currently in Delhi to drum up support for her move to bring the child back to India, breaks down in tears while speaking to the separated from her child.
Amit moved the family to Berlin in 2018 when he got a job there, and Baby M was born there on 2 February 2021.
The family's dispute with the authorities is centered on a genital injury Baby M sustained when she was seven months old. According to one doctor, they had never seen such a severe genital injury in an infant, so she needed surgery.
Her family denied allegations that she had been abused by the child protection services. The hospital where she was treated cleared them later, certifying that "no evidence" pointed to sexual abuse, and the police closed the case without filing charges.
According to the parents, the injury was accidental. According to independent doctors from the US and India who reviewed the baby's medical records, that assessment is accurate.
It was impossible that parents intentionally inflicted injuries on her repeatedly and then rushed her to the doctors, they stated in a report submitted in court. According to them, all the invasive examinations she underwent might have worsened her injuries.
According to the child protection authorities, Baby M would not be safe at home, which the court agreed with. In spite of spending nearly two years in foster care, her parents say they have had little contact with her – despite social workers describing them as "loving and caring" parents and describing the child's interactions with them as "consistently positive, joyful and curious". According to a court-appointed psychologist, one of the parents should live with Baby M in a parent-child facility supervised by a caregiver.
As of last week, Dia claims that the youth welfare office informed the parents that "all visitations with their daughter have been canceled because there is no one to pick her up and drop her off".
The secrecy surrounding our baby since she was moved from foster care to the center for children with special needs is totally bizarre to us.
According to Dia, the German authorities "snatched my child because of cultural differences and miscommunication" – she cannot speak German, and the translator spoke Hindi, but could not understand Gujarati. contacted Jugendamt and is awaiting their response.