Taylor Swift trying hard to show Joe Alwyn she's 'happy'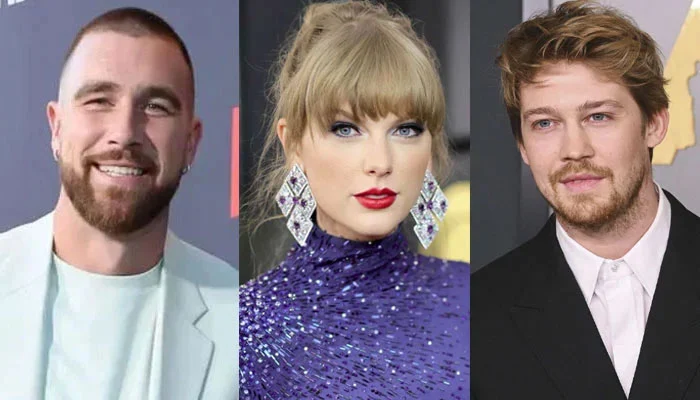 Taylor Swift has been trying to send a message to her ex Joe Alwyn with her frequent public outings with new beau Travis Kelce.
Apparently, the Anti-Hero hitmaker is desperately trying to convince the Stars at Noon actor that she is "happy" with him.
As a tipster told the publication, the superstar likes to flaunt her relationships, which is something Alwyn couldn't do.
Swift is able to show-off Kelce, since he has no problem with the media's increased interest in his life.
'Taylor loves getting dressed up for fancy dates and shouting her support for him loudly from the rooftops,' the source said.
"Joe hated being in the spotlight," the insider said of Alwyn, "so Taylor kept everything a secret."
According to the insider, "She thought that would suit her, but, looking back, it's just not who she is."
Swift will introduce Kelce to her parents in Nashville soon, according to the insider, in order to show her fans how happy she is with this new man.
In reference to Swift and Kelce's romance, the insider said, "It's all getting very serious very fast, but they're having a blast."