Student with rare disease to stay in UK after immigration battle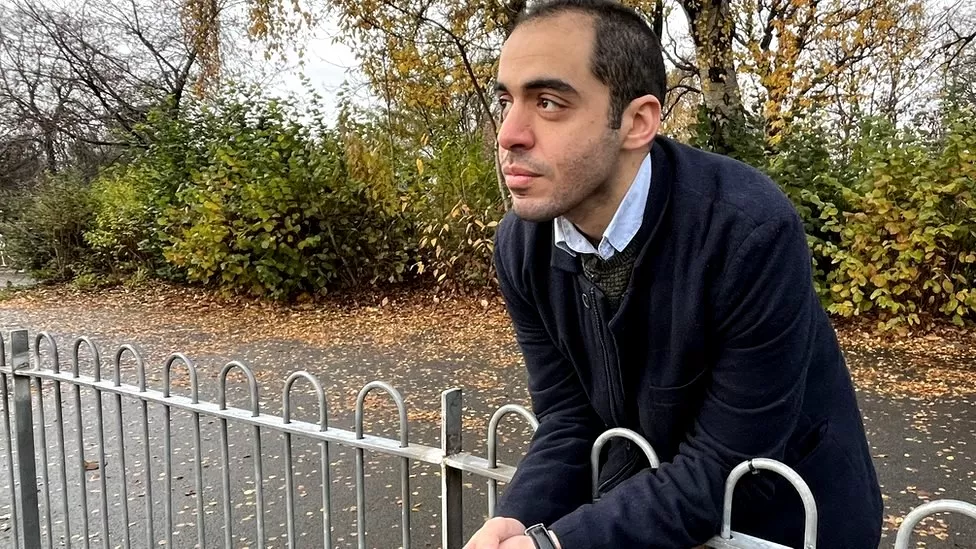 Egyptian man facing deportation won the right to stay in the UK until 2026 despite having a rare genetic disorder.
A ruling at the Court of Session in Edinburgh postponed the deportation of Youssef Mikhaiel from June to July.
He suffers from Fabry disease, which damages his heart, kidneys, and nervous system. The country in which he resides does not provide access to treatment.
He has now been granted two years of leave to remain by the Home Office.
In May and June, Mr Mikhaiel was held at Dungavel House detention center in Lanarkshire for two weeks.
In response to his initial detention, he said, "Until this moment, I couldn't process it.".
The government is treating me as a criminal, and I did not receive the right medical care. You fight for years for treatment, and then all of a sudden, you could be deported."
It is now possible for me to take a breath. I have skills to offer, and I am interested in investing more in myself.
"Now I can start my treatment. It had been halted until we knew whether I would stay or be deported."
An inherited condition that causes lipids to accumulate in the body, Fabry disease occurs when enzymes are incapable of breaking down fatty materials known as lipids.
An individual with this condition may experience chronic pain, high temperatures, and an inability to sweat, all of which can shorten their lives.
In Mr Mikhaiel's case, officials at Misr International Hospital in Egypt sent him a letter.
A medicine called migalastat, which is used in Scotland to treat the disease, was not provided by the country's drug authority.
A lack of treatment for his rare disorder in Egypt would undoubtedly result in intense suffering or death."