Hunt does not rule out income tax cuts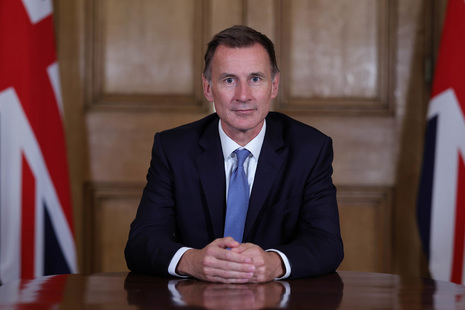 The Chancellor has not ruled out reducing income tax in Wednesday's Autumn Statement, insisting that economic growth is his top priority.
In order to revive a stagnant British economy, Hunt is finalizing the government's spending plans.
In addition to reducing business and income taxes, the chancellor is also considering reducing inheritance taxes.
The purpose of his speech would be to remove barriers to growth, he said.
Any of the actual financial decisions the chancellor will make before Wednesday have traditionally been kept under wraps by him.
According to Mr Hunt, he wants to lower taxes in the UK, but in a way that does not "sacrifice progress on inflation".
According to him, he would not comment ahead of the statement on whether income tax would be cut, adding: "Our priority is growth".
In the UK, tax levels are at their highest since records began 70 years ago, and unlikely to decline anytime soon, according to a leading think tank.
Former Prime Minister Liz Truss, a Tory MP on the right of the Conservative Party, urged the chancellor to announce tax cuts ahead of the Autumn Statement.
According to Hunt, tax cuts are "virtually impossible" given the state of the economy, and bringing down living costs is his top priority.
The Sunday Times reported that Mr Hunt was weighing whether to cut income tax or national insurance, and could defer a possible inheritance tax cut until the spring statement.
In an interview with Laura Kuenssberg on Sunday, Mr Hunt said that taxes will no longer be collected "if you believe the papers.".
Following a bruising few weeks, the chancellor and Prime Minister Rishi Sunak are hoping the Autumn Statement will turn the political tide in their favor.