Stranded Canadian PM leaves India after plane snag fixed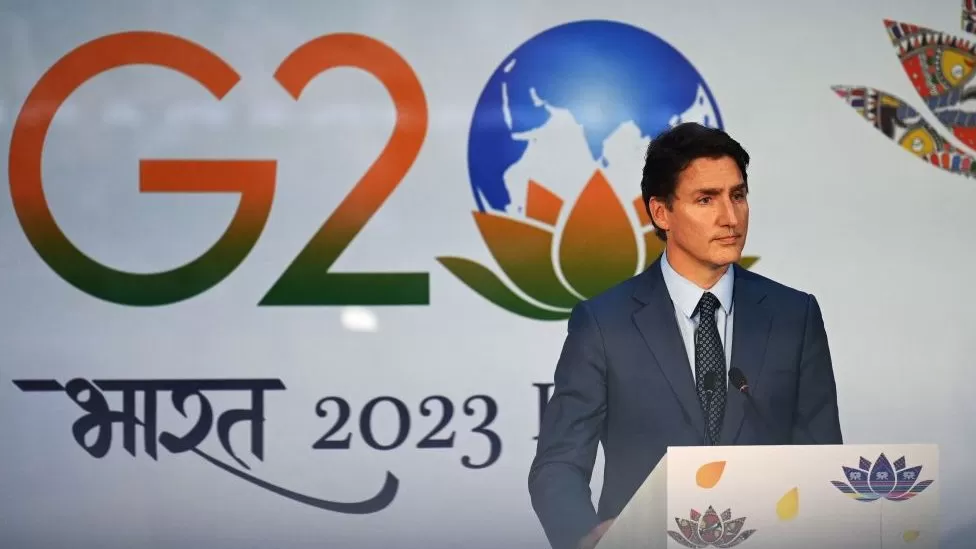 A mechanical snag grounded him on Sunday after the G20 summit ended.
After a tense meeting with Indian PM Narendra Modi, his opponents at home and Indian social media users mocked him for the delay.
Mr Modi raised concerns about the "continuing anti-Indian activities of extremist elements in Canada" during his meeting with Mr Trudeau on Sunday.
Mr Trudeau's team said the Canadian prime minister had stressed the importance of respecting the rule of law, democratic principles, and national sovereignty.
In a press conference, Mr Trudeau said he had also discussed foreign interference in Canada's affairs with Mr Modi. As part of its investigation into election interference, Canada is also looking into China and Russia.
Canadian Prime Minister Justin Trudeau didn't attend a dinner for world leaders hosted by Indian President Droupadi Murmu – reports said his office didn't explain the decision. In addition, some observers observed that he was quick to pull out of a handshake with Mr Modi.