Speeding led to 70% of India road crash deaths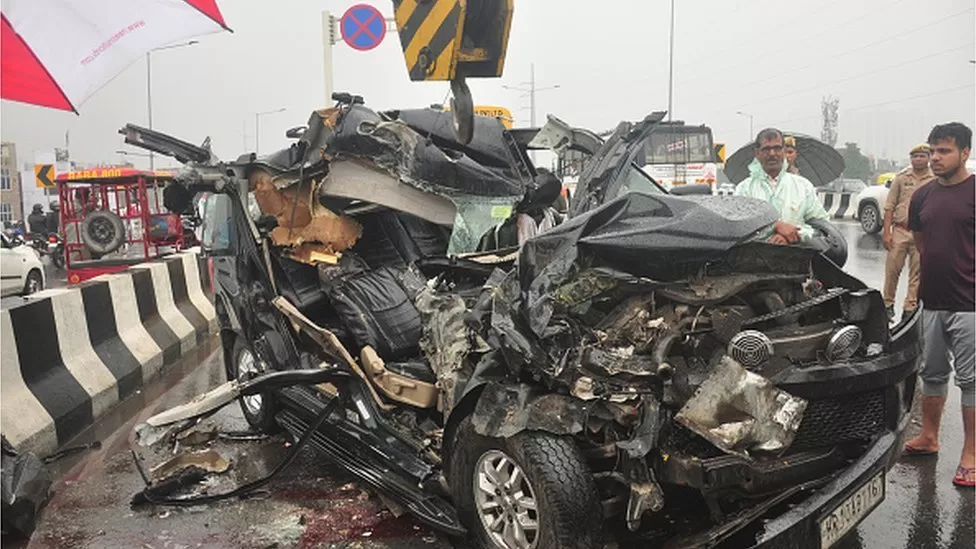 India's government has released data indicating that 168,491 people were killed on its roads last year.
While the country accounts for just 1% of global vehicular traffic, it has the highest accident-related death rate.
The death toll in 2022 was 9.4% higher than in 2021, according to a new report by the Indian transport ministry.
Almost seven out of ten deaths are caused by speeding, according to the report.
The roads and vehicles in India are poorly maintained and poorly driven, which leads to a large number of road accidents.
According to the report released on Tuesday, the country lost 19 lives every hour and 462 lives a day to road accidents.
A total of 443,000 people were injured in road accidents in the country between 2021 and 2022, and the number of accidents increased by 11.9%. According to the report, the majority of these accidents were caused by back-end collisions or hit-and-runs.
There were the most accidents in Tamil Nadu, followed by Madhya Pradesh in the central state.
When the Covid-19 pandemic broke out in 2020, the country managed to buck the trend for a moment.
As a result of the country's countrywide lockdown in March and April to counter the virus' spread, the number of accidents and deaths decreased by an unprecedented amount, the transport ministry reported. However, the numbers started to rise again.
Among its efforts to curb the problem, the ministry said it has improved the design of roads, increased highway surveillance, and imposed hefty penalties for traffic violations.
"We are not satisfied, and we are not seeing a drop in accidents because human behavior must change," he said.
The Indian economy is estimated to lose between 5-7% of its gross domestic product each year due to road crashes, according to a World Bank study.