Sophie Turner seen partying WILDLY days before divorce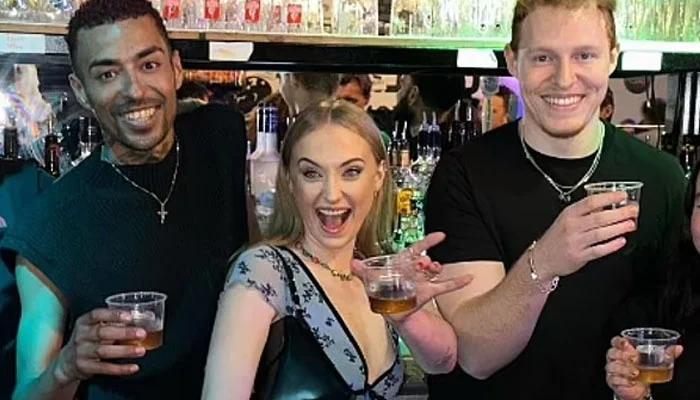 Sophie Turner has revealed that she felt "trapped" in her marriage to Joe Jonas and had regrets about "missing out" on her carefree youth after marrying him and having two children at a young age.
Sophie, 27, and Joe, 34, have begun divorce proceedings, citing their irretrievable breakdown.
A friend of Sophie revealed that issues in the couple's relationship surfaced around Christmas last year, leading to their separation at the beginning of the summer. Sophie spent her months in the UK partying with her friends and traveling around Europe.
She was seen in high spirits at the arcade bar Dropshot Digbeth in Birmingham, where she was filming her upcoming ITV series, Joan, recently. 
It is thought that the party was a wrap party for the series, which has kept Sophie occupied in the UK since May. The woman enjoyed a £6.50 cocktail and engaged in a boxing match.
Joe and Sophie spent time in Sophie's hometown, Warwickshire, during the summer in an effort to salvage their marriage.
As a result of their inability to reconcile their differences, Joe returned to the US with their children, who have been living with him since their separation.