Slot machines go down in cyber-attack on firm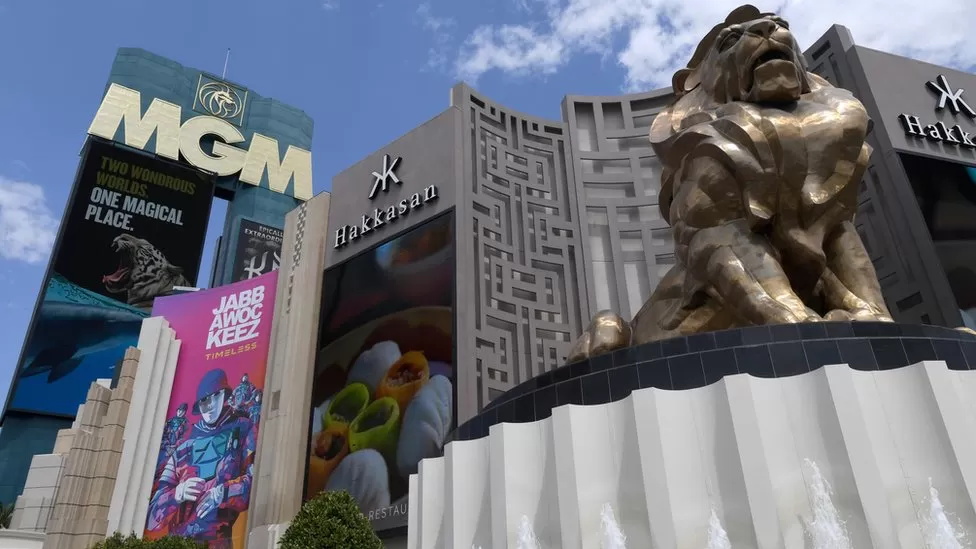 According to the firm, certain systems were shut down because of a "cyber-security issue".
The company said, however, that its facilities remained "operational".
Due to malfunctioning digital keys, a customer at the MGM Grand in Las Vegas walked into the wrong room and had to be given a physical key by hotel staff. reported that staff offered her a complimentary stay as compensation.
On TikTok, she posted a video of the resort's slot machines and gambling games turned off.
Others have complained on social media about cancelled reservations, not being able to check in, making card payments, or logging into their MGM accounts. To buy food, one customer had to leave the MGM Grand.
MGM Resorts announced on X, formerly Twitter, that it had begun an investigation "with external cybersecurity experts' assistance".
In addition to notifying law enforcement, we took immediate action to protect our systems and data, including shutting down certain systems.
Cyber-attack "nature and scope" are still being determined, according to the company's investigation.