Apple forced to ditch lightning charger in new iPhone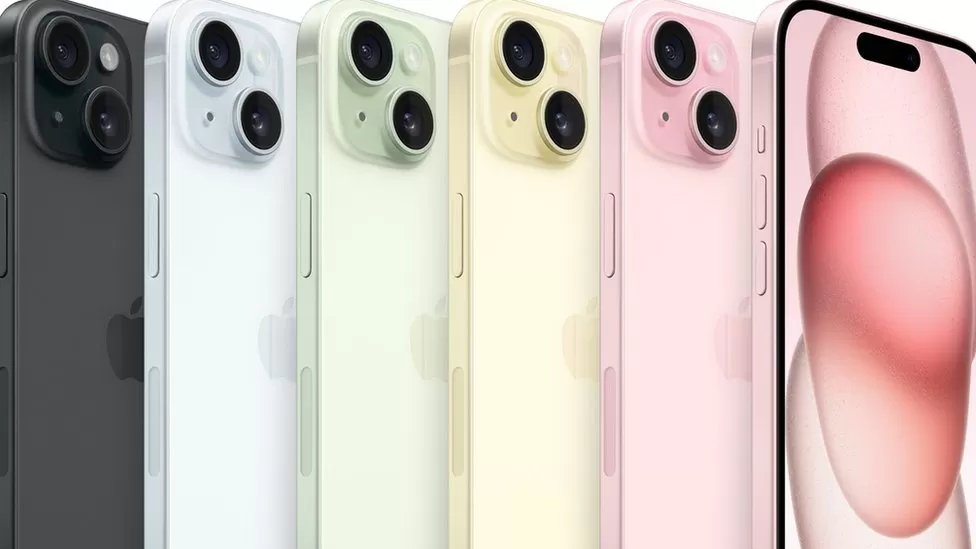 At its annual event on Tuesday, Apple announced the iPhone 15 would use a USB-C cable.
In addition to the new Apple Watch series, a more advanced chip was also unveiled.
Apple's lack of "headline-grabbing" updates this year will disappoint some, according to one analyst.
"It isn't surprising given the maturity of the iPhone and Watch," said Ben Wood from CCS Insight.
"This shows how refined the iPhone and Watch devices have become and how difficult it has become to deliver truly disruptive updates every year."
Apple released a USB-C to lightning port adapter for $29 ($36). With this product, users can connect their lightning port accessories to their new USB-C-enabled iPhones and iPads.
It is the first iPhone handset with an alternative charging port since 2012, which will go on sale next week.