SHC seeks response on Hareem Shahs husband disappearance.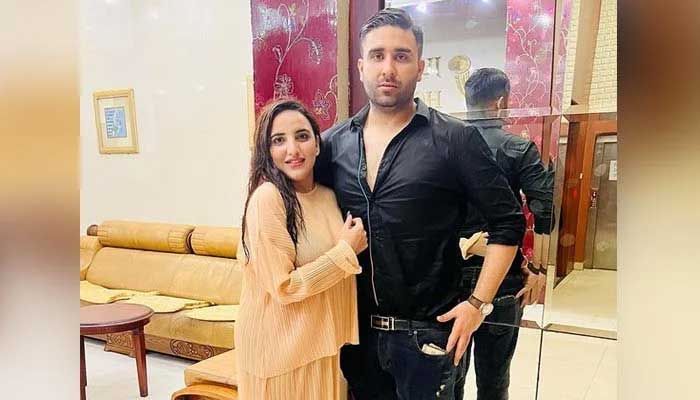 Several authorities have been notified regarding a petition filed against the disappearance of Hareem Shah's husband, Bilal Shah.
Sindh High Court (SHC) directed authorities concerned to submit their replies a day after a TikToker claimed her husband "disappeared" after arriving in Karachi from London.
The social media sensation claimed that her husband was kidnapped for unknown reasons, but Bilal's family said the questioning was related to Hareem's posts on social media.
Around two months ago, Hareem and Bilal reached London after Sundal Khattak's court case.
Bilaal left Lonon for Karachi eight days ago and disappeared two days after reaching Karachi from a local market, according to Hareem.
Bilal told investigators that X, previously known as Twitter, was not run directly by Hareem.
During our time in London, Bilal worked in Pakistan. A person in plain clothes kidnapped him illegally. We complained to the local police station, but no one knew why he was picked. As well as petitioning the court, we have filed a complaint. The removal of Bilal was illegal."
Further, she said, "I request the law enforcement agencies to locate my husband.". His involvement in politics and activism is nonexistent. He does not have a criminal record. "We are worried and going through a difficult time."