Equalizer 3 top weekend box office continues to rule charts.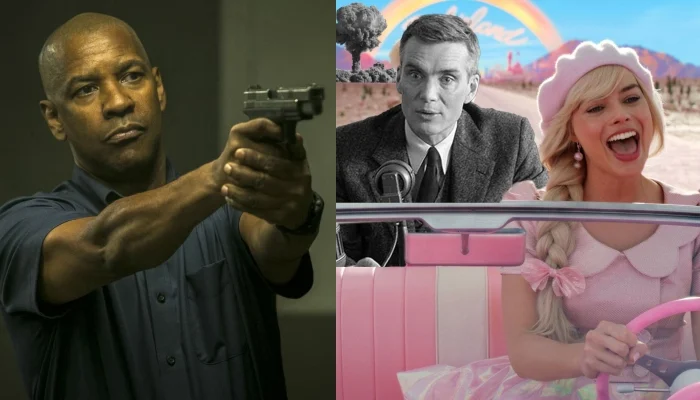 In the domestic box office, Denzel Washington's Equalizer 3 topped Barbie and Oppenheimer.
According to estimates, Equalizer 3 will make $42 million when it is released in theaters. The film was directed by Antoine Fuqua. In North America, Sony released the R-rated film in over 3,900 theaters, including IMAX and other premium screens.
Thanks to Barbie and Oppenhiemer, Hollywood's summer movie season surpassed $4 billion this year, making up for the pandemic. There has been no let-up in the Barbenheimer trend after seven weeks since its release.
Barbie became the biggest movie of 2023 this weekend, surpassing The Super Mario Bros. with $1.36 billion. 
Cillian Murphy's Oppenheimer, on the other hand, earned $850 million worldwide, making it Christopher Nolan's third highest grossing film.
As actors have been on strike for the seventh week, seeking fair contracts in the entertainment industry, Washington may not be able to attend the movie tour in the fall.
Since Equalizer 3 is a recognizable franchise, it did quite well despite the strike.