Schumer relaxes US Senate dress code to allow hoodies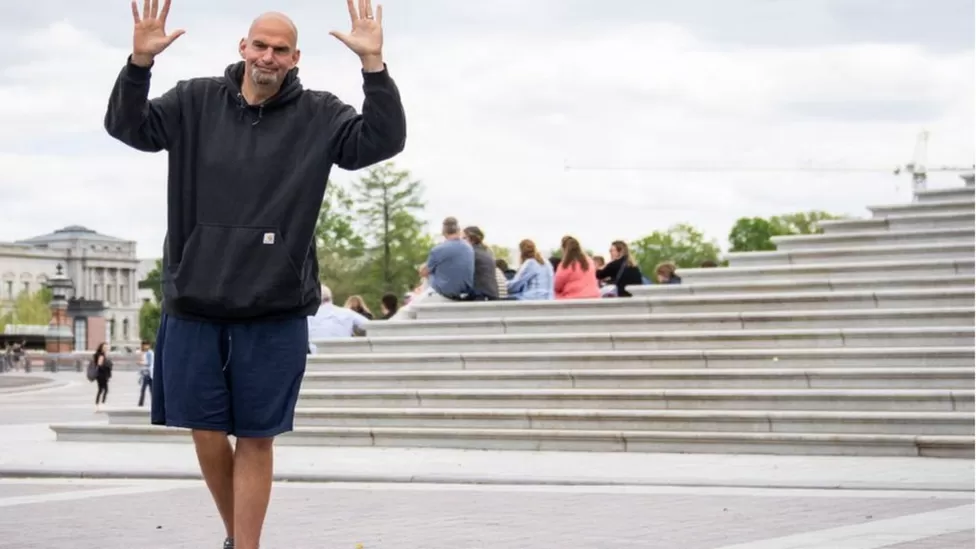 Majority Leader Chuck Schumer has ordered the sergeant at arms to stop requiring lawmakers to wear business attire.
In other parts of the Capitol, senators dress more freely.
The number of people who will switch from suits to yoga pants and Crocs remains to be seen.
According to Mr Schumer, senators can choose what they wear on the Senate floor. "I'll continue to wear suits."
The relaxed dress code only applies to lawmakers' wardrobes, CBS News reported. Members of the staff and others must wear office-appropriate clothes and shoes.
Since returning to work in April from treatment for clinical depression, Senator John Fetterman has consistently worn hoodie sweatshirts.
Whenever Mr Fetterman is not wearing a suit, he has to vote from the gallery's side doors by turning his thumb up or down. X, formerly known as Twitter, has changed its dress code.
As Rep. Marjorie Taylor Greene wrote, "the dress code sets etiquette and respect for our institutions" and that Mr. Fetterman is lowering it.
As a response, Mr Fetterman posted a picture of Ms Greene holding a naked picture of Hunter Biden, the son of President Joe Biden.
The Senate's dress code is not publicly posted and seems to be generally followed on the honor system. In the 1990s, women were allowed to wear trousers in the gallery for the first time.
Legislators pushed the limits long before Mr Fetterman joined the "most deliberative body in the world.".
In 2007, then-Senator Hillary Clinton wore a shirt that was deemed too low-cut in Washington.