Trump abortion backlash spotlights a Republican balancing act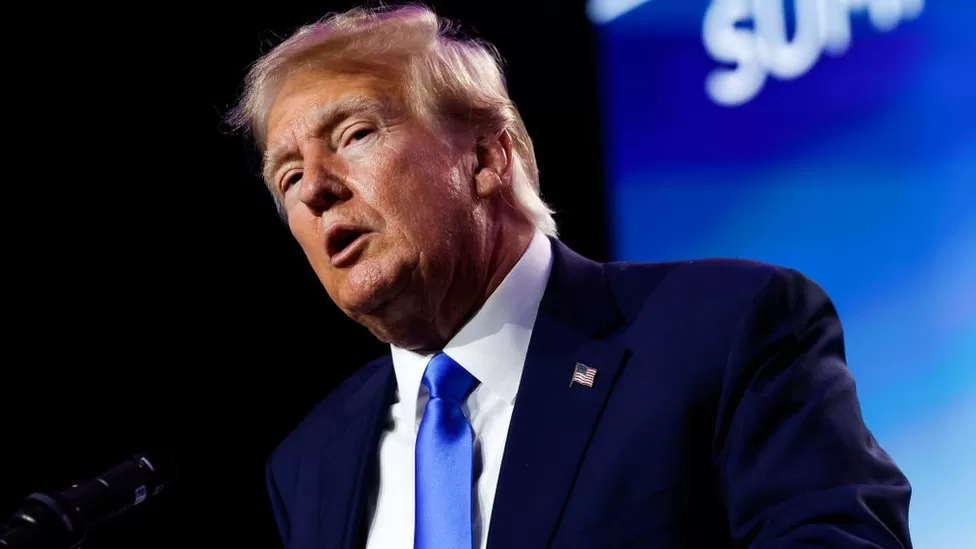 President of Students for Life, one of the nation's leading anti-abortion groups, sent an open letter to former President Donald Trump on Monday afternoon.
There was a tone of displeasure and scolding in the tone.
In NBC's Meet the Press interview the day before, Mr Trump had "clarified" his comments on abortion in a $5m (£4m) door-knocking campaign.
Trump attacked Florida Governor Ron DeSantis for his state's six-week abortion ban. It is a terrible thing and a terrible mistake to impose a six-week ban, he said.
When Kristen Welker pressed Mr Trump on his own position, he ducked. Is he in favor of a 15-week federal ban – widely considered the minimum standard by anti-abortion groups? "I'm not going to say I would or I wouldn't," he replied.
There was a swift backlash.
In a statement, Marjorie Dannenfelser, president of the influential anti-abortion group SBA Pro-Life America, said anything after 15 weeks makes no sense. As a result, Students for Life president Kristan Hawkins wrote her letter threatening to pull her group's 1,000 volunteers from the campaign trail.
Ms Hawkins said the pro-life vote is up for grabs.
The tension between Mr Trump and the anti-abortion lobby is telling. Republicans are struggling to find a position on abortion that placates their base without alienating the general public more than a year after Mr Trump's Supreme Court nominees helped overturn Roe v Wade.